The Cloud allows you to store blocks of text. From the edition area of Mobincube you can include these blocks of text as remote text block in your Apps. Once you have published the App, you can edit the texts. These modifications will be present on the App without the user having to re download the App.

We will use a Detail type of screen for explanation purposes. Log in to your Mobincube account and create a Detail screen: 






On to this screen we will drag and drop an "Online text" element, which is the type of element you associate the text blocks of the Cloud with: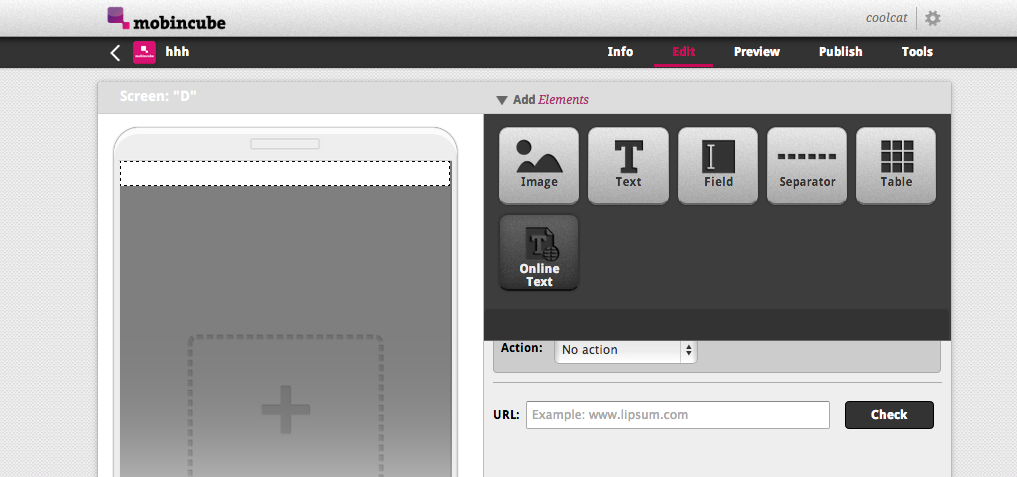 As shown above, the element asks us for an URL parameter. This parameter is given by the Cloud each time you create a new block of text. So, let's go to the Cloud and select the App we are working with and click on the "Texts" section of the Cloud: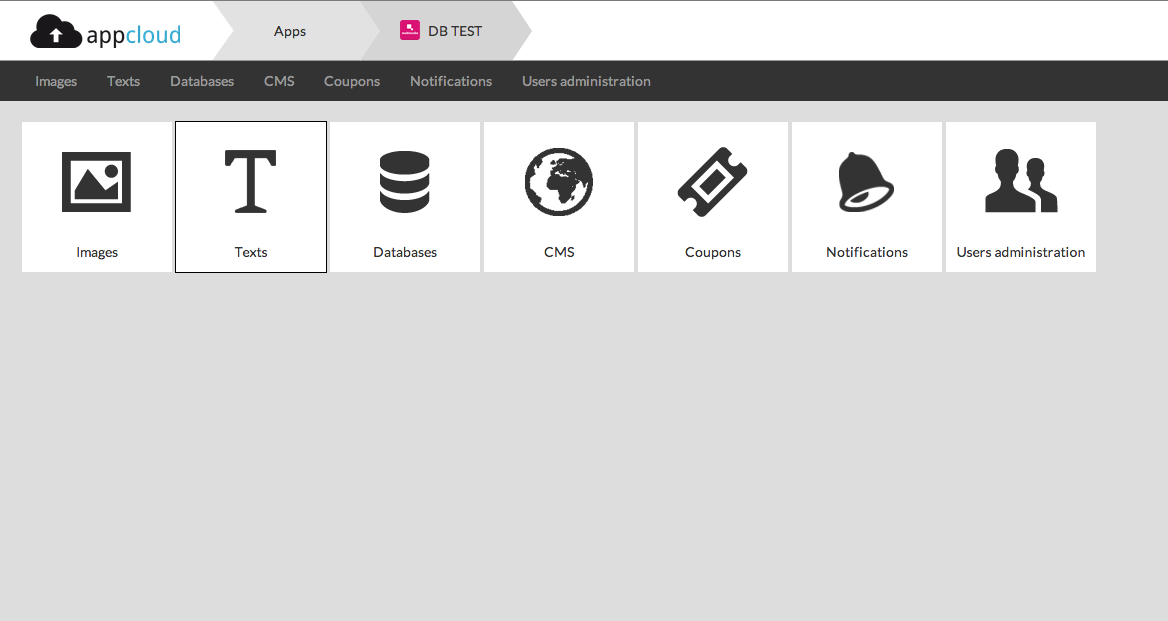 From here we can edit existing blocks of text or create new ones: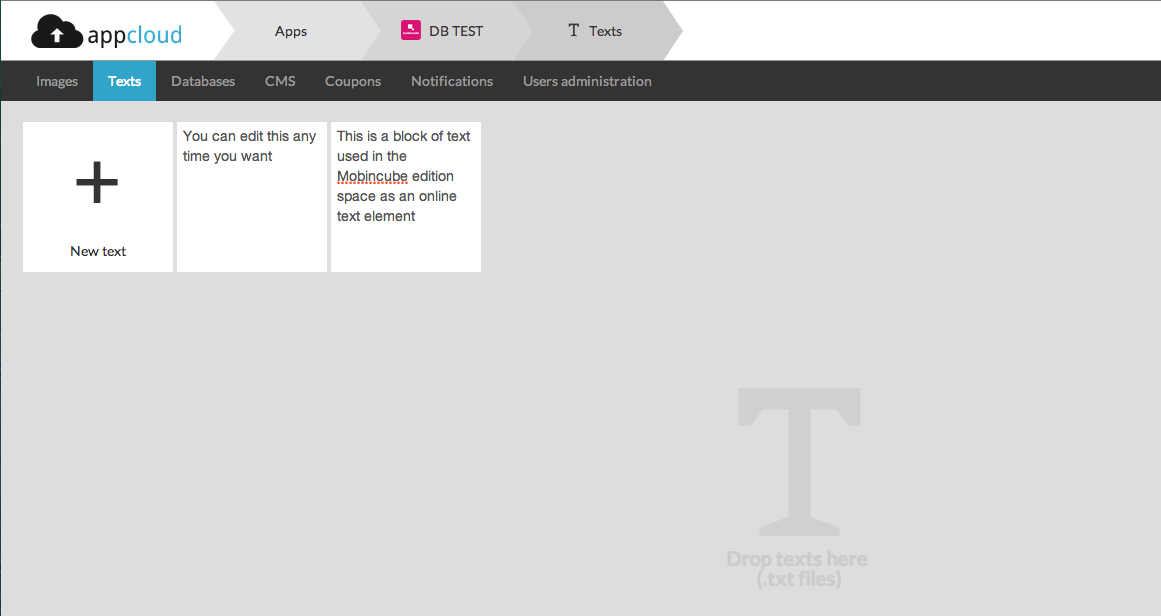 To create a new one just click on the "+" icon tagged "New text". A new block of text will appear: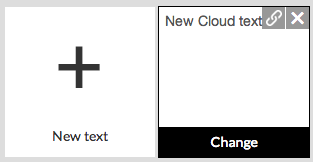 To define the text inside the new text block created, we need to follow the same steps as those to edit an existing one. Place the mouse over it, go over the "Change" section that appears and click on it. Now you can type your text of choice in and click "Save" to commit the changes.

A second way of creating a text block is dragging a .txt file to the screen. This way you format the new text block that will be created with the content that the original text file included: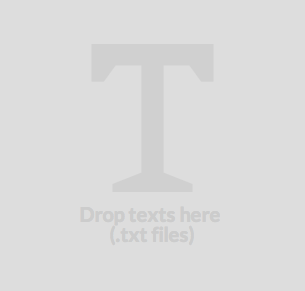 In order to remove a text block, simply place the mouse over it and click on the "x" icon in the upper right corner of the block itself.

We mentioned before that a URL had to be given to the online text element in Mobincube's edition area. As we said it's given by the Cloud for each text block created. Just place the mouse over the text block of which URL you want to obtain from and press the left icon of the upper right corner as shown here: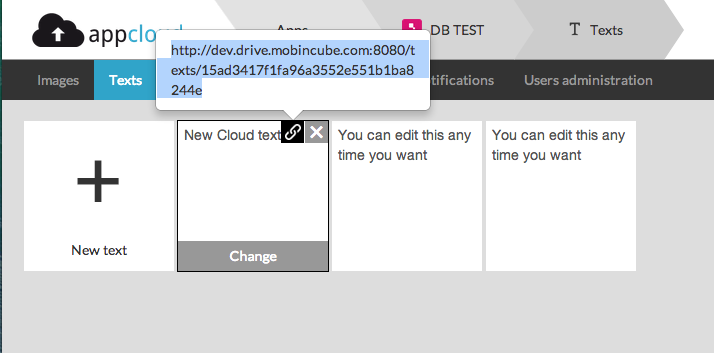 Copy that URL and go back to Mobincube's edition area. Access the Detail page you created and paste it to the URL parameter input field: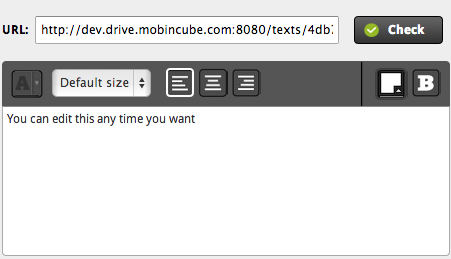 Now you are done. Each time you modify the content of that particular text block on the Cloud, the content of the section you placed the online text element on will change without having to refresh the URL.