WHAT IS THE CLOUD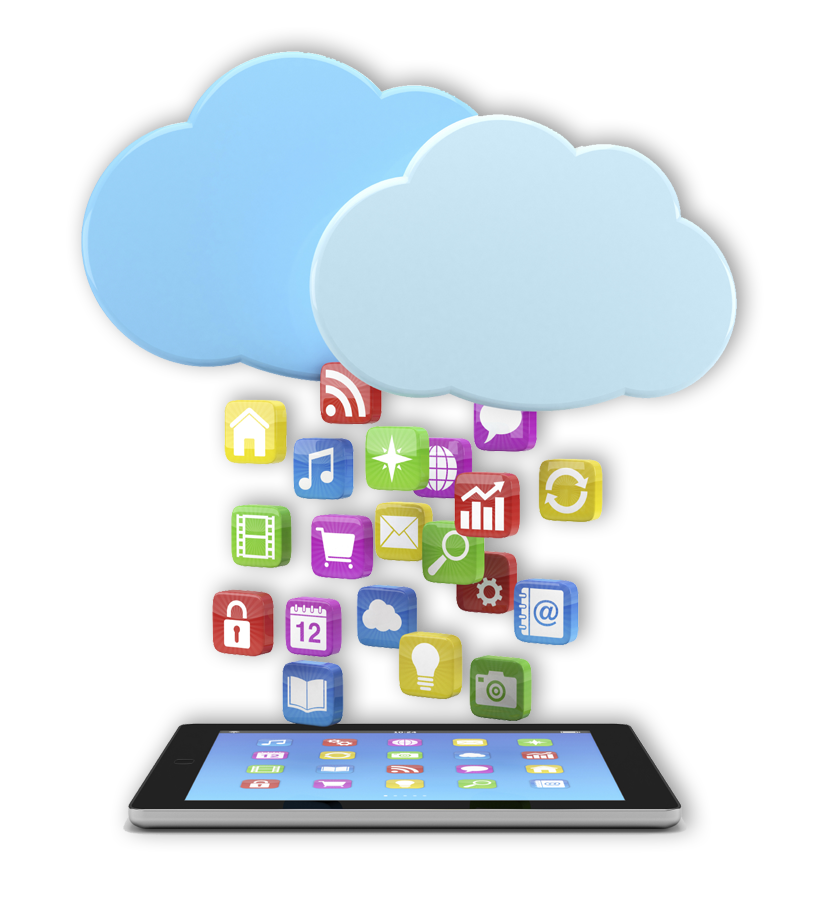 The CLOUD is a system which allows you to manage the content of your Apps in an easy way. 
It allows you to interact with the users of your Apps in a more efficient way by allowing you to redefine content of the App without the need of re-publishing the App.
THE CLOUD TOOL IS AVAILABLE IN THE STANDARD, ADVANCED, PRO, RESELLER PLANS.
If you have subscribed to one of those plans, you can activate the Cloud Service from the TOOLS panel as in the following images: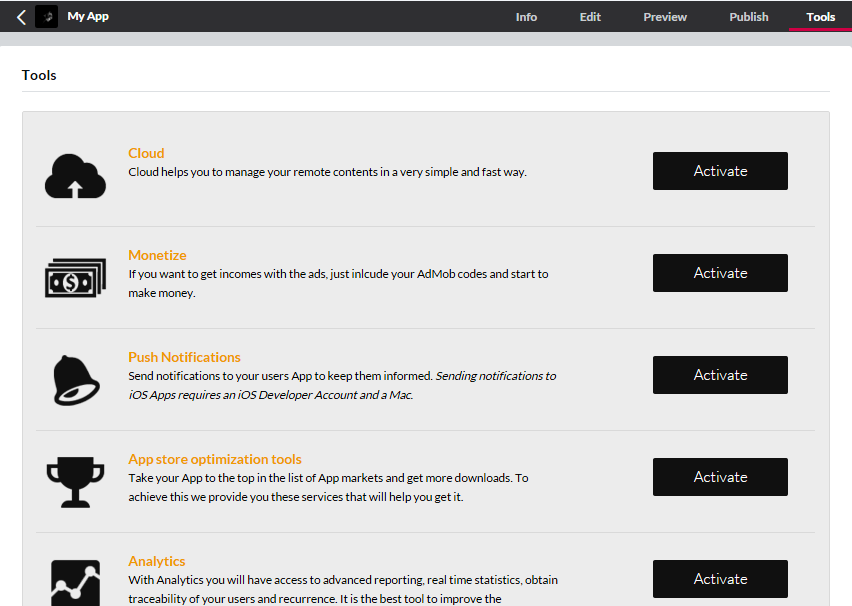 The Cloud is broken into the following sections:
IMAGES: for administering remote images.
TEXTS: for remote text blocks.
DATABASES for remote databases.
COUPONS: for creating coupon campaigns.
NOTIFICATIONS: to send push notifications to the users of your App.
USERS ADMINISTRATION: to define administrators of your App's Cloud.
RSS: modify, add and delete articles.
FORMS: modify and manage App forms.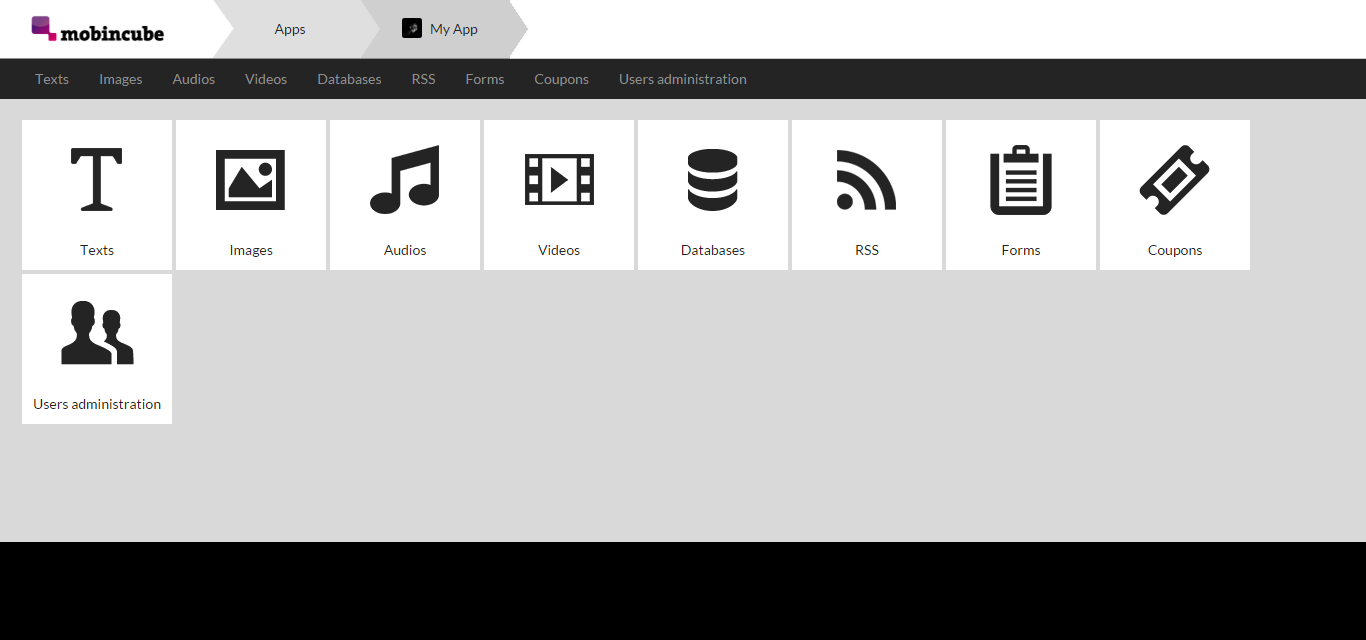 The Cloud panel will open from the App you are working on, but you can choose to open the Cloud window for each app you have by clicking on the APPS icon, up at the top of the screen: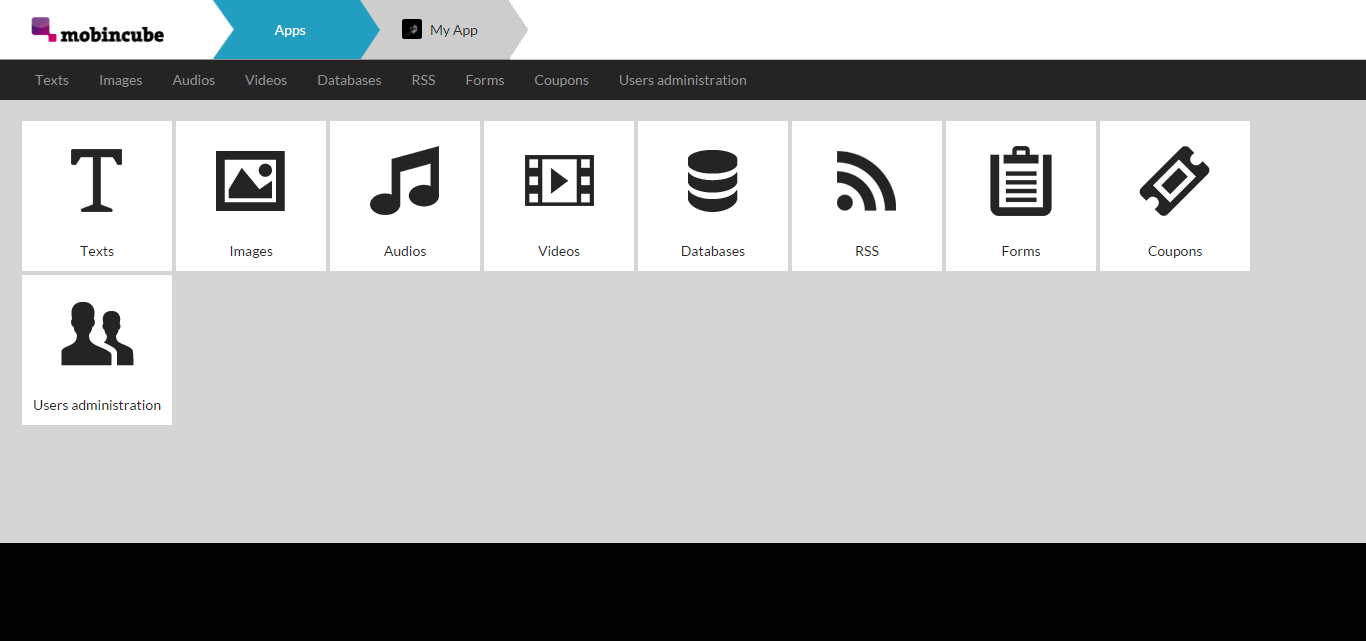 In this way you will see all the Apps which have activated the Cloud.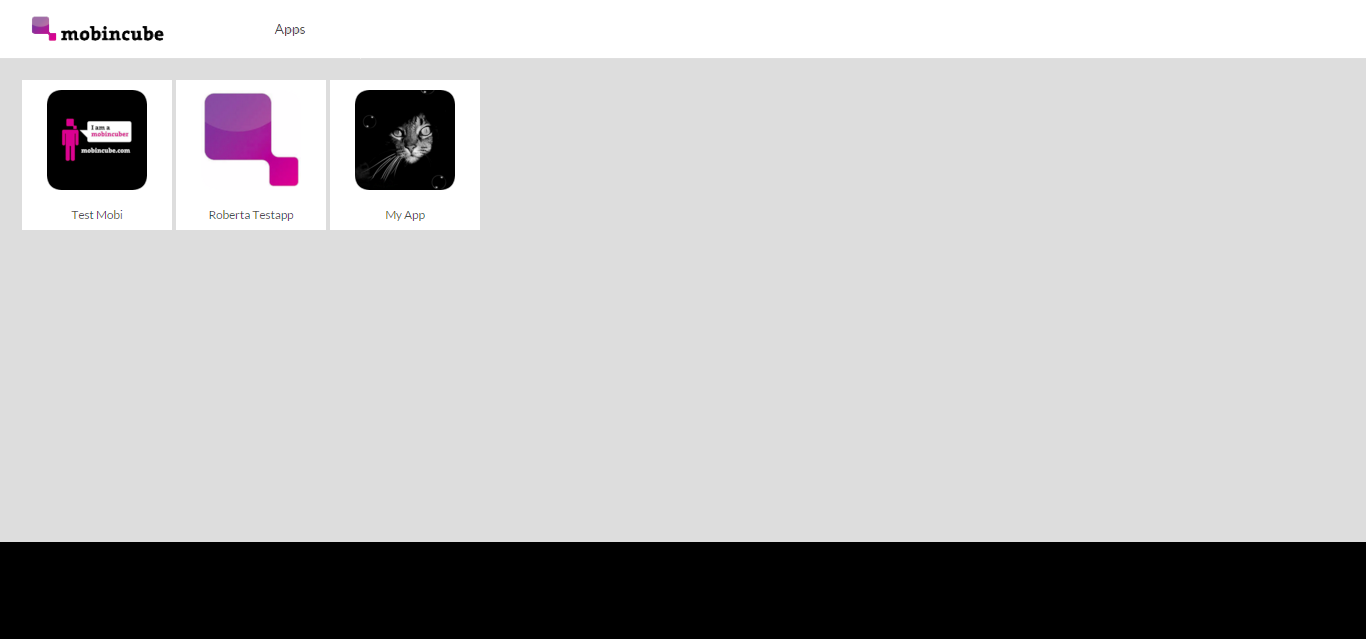 You can start managing your remote content or other functionalities by reading the related articles: