When building a new app, the Main Screen will be automatically created , which will be the first screen to  load when the user is running the app on their mobile device.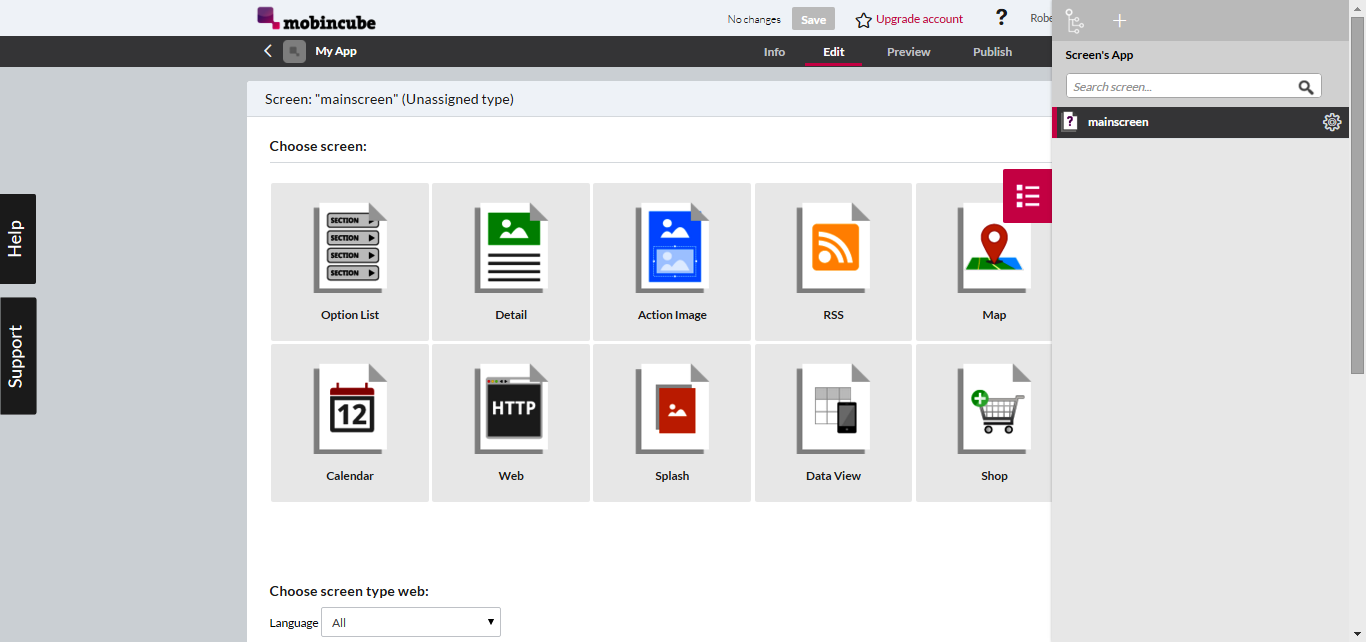 Each new screen, when created, is blank and we have to assign a type, to give it the look we want.
Mobincube offers 10 different types of screen, with which you can create a complete application by adding different options and actions, to make the app work perfectly.
 The 10 screen types are: (to link to each screen article) Option list, Detail view, Action Image, RSS, Map, Calendar, Web, Splash, Data View and Shop.
Each kind of screen is identified by the following icons: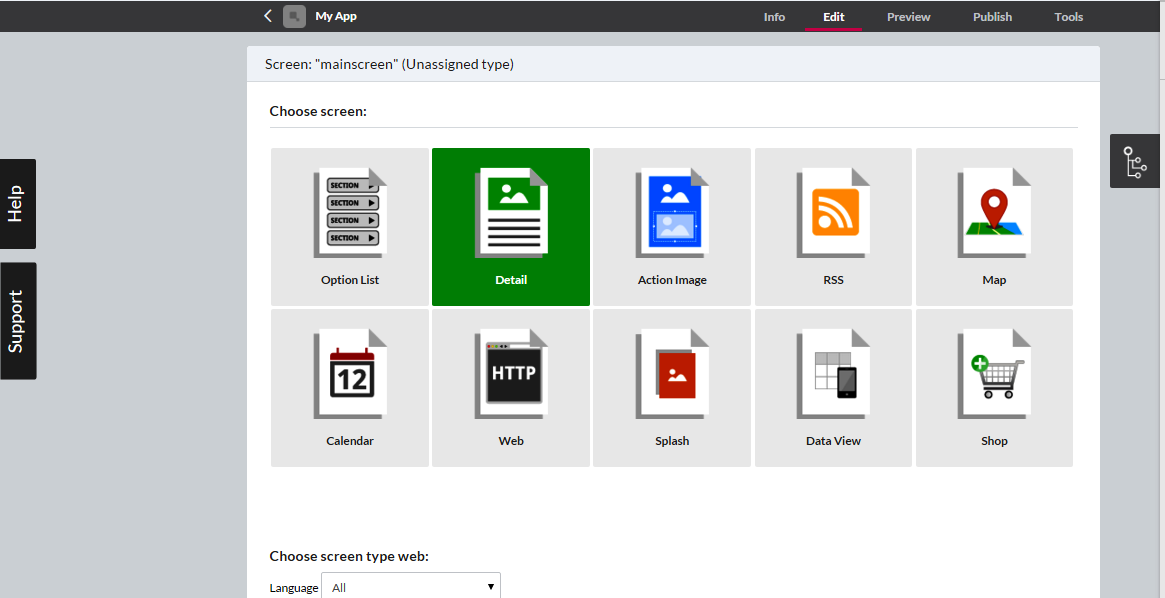 To choose the type of screen, we just have to click one of the buttons displayed and automatically the screen will turn into the chosen type.
With the main screen now created, the user will have access to the whole app.
All the screens included in our App will be directly or indirectly linked to the main one, forming the screen tree.