We can create a CALENDAR to show events with the related details, linking them to different kinds of information or pages.

To create a Calendar , just add a screen of the Calendar type.
On the top bar of the Calendar screen, it is possible to add dates by clicking on the ¨+¨ button, or delete dates by selecting the data to delete and then by clicking on the bin.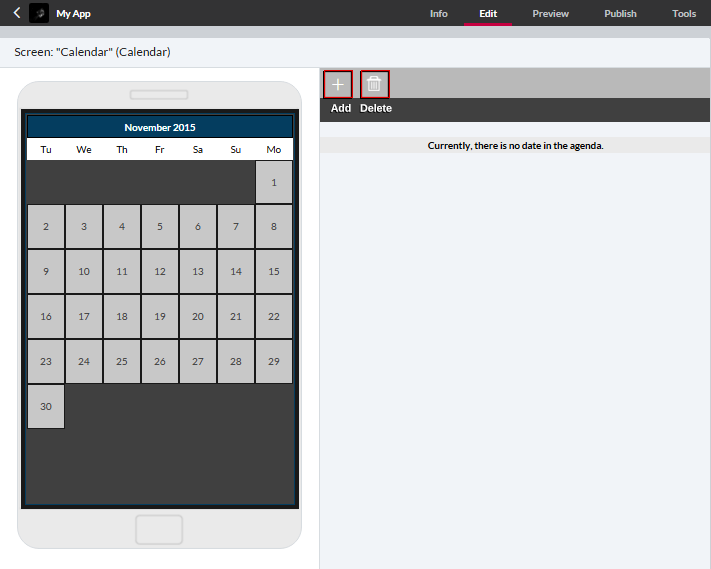 Then it is possible to select a date and a destination for every date , like in the following images: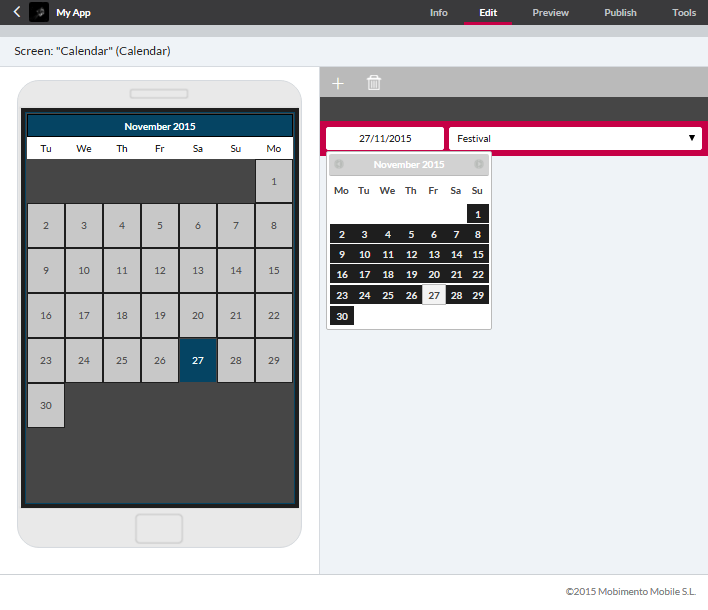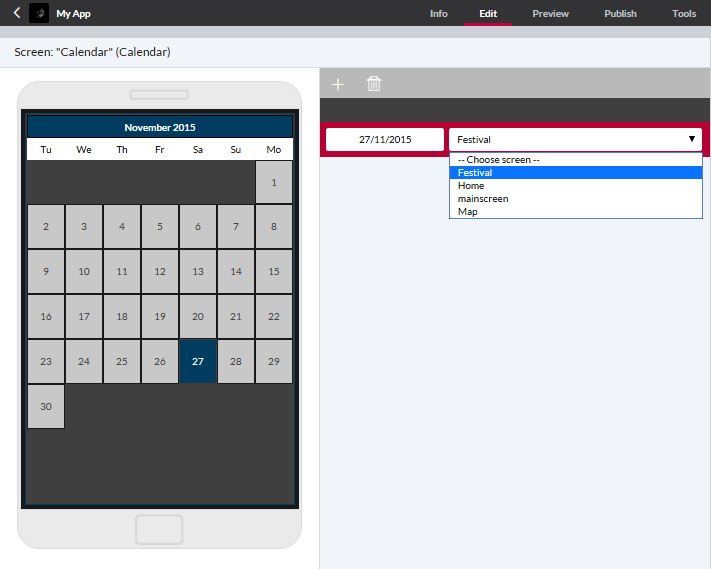 The destination will be the screen to which the app will go when the user clicks a certain date on the calendar. It is where you can insert all the info and details of that data/event.
DESIGN

With the Calendar design, you can edit the colors of the whole calendar area, from the background of the calendar to the text of the selected day, links and more.
You can also change the Calendar design in the App properties, to use those settings for all of the App.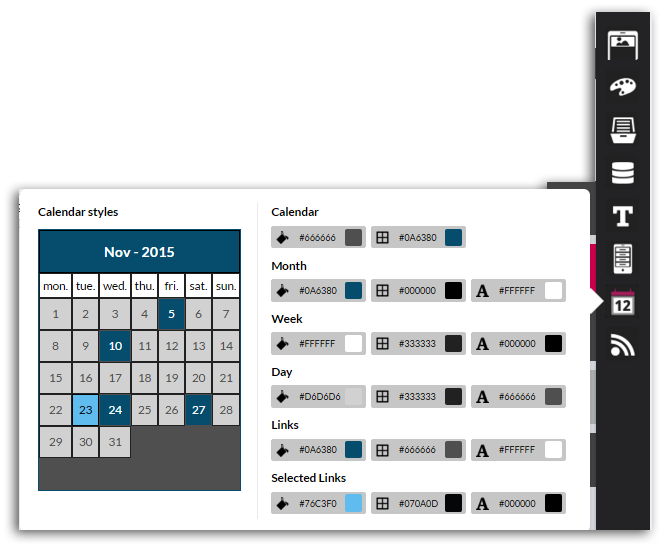 Or you can change only the design of the specific Calendar Screen in the Screen Properties.