HOW TO ADD/DELETE A NEW SCREEN
When we create a new app we have only one blank screen displayed.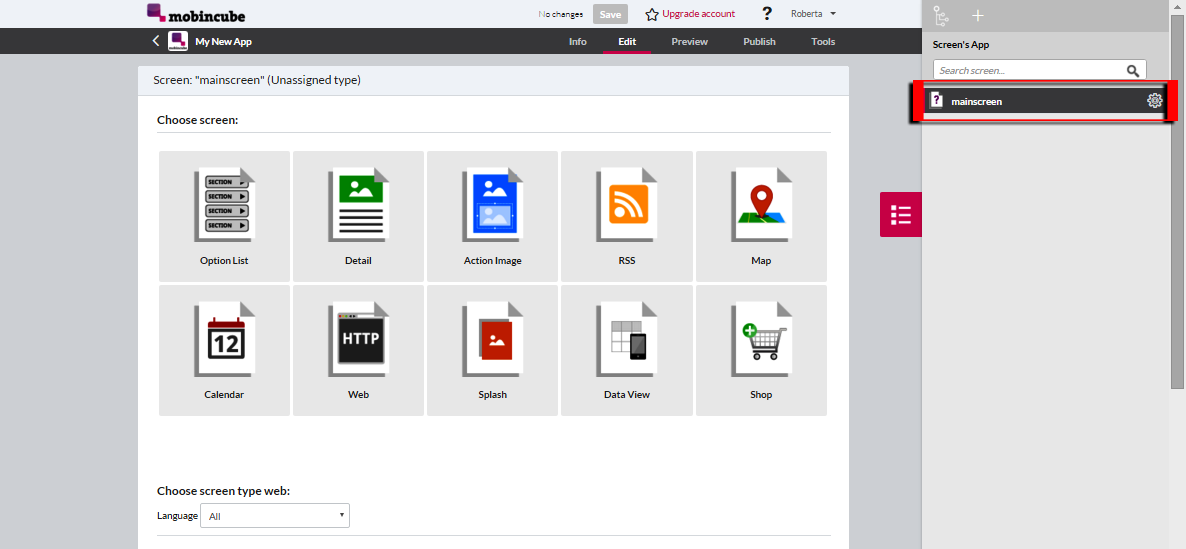 To add a new screen, just click on the "+" icon, up in the "Screen Tree" side bar.
A window will ask you to enter the screen name.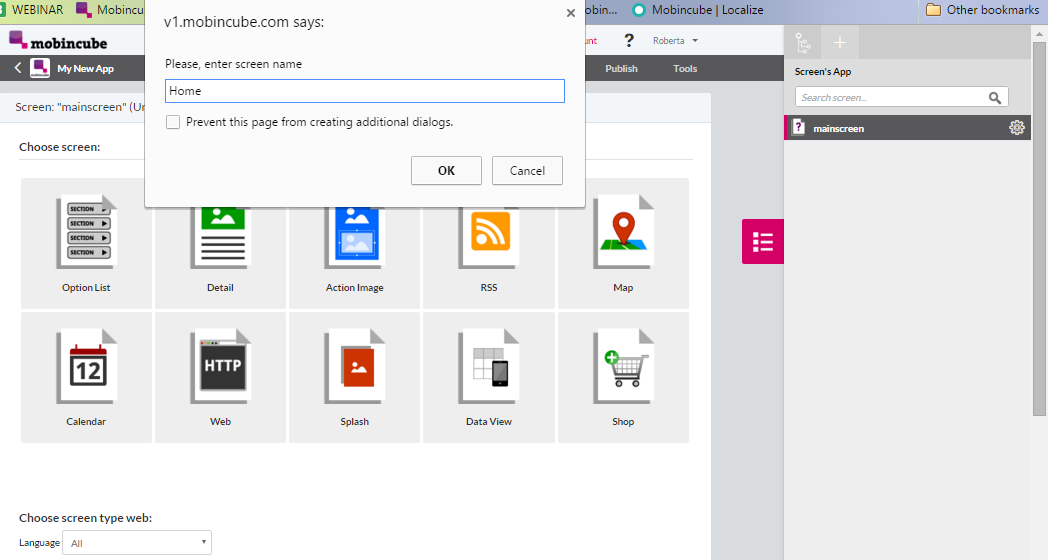 If you click on the right button of the screen, you can choose among different options: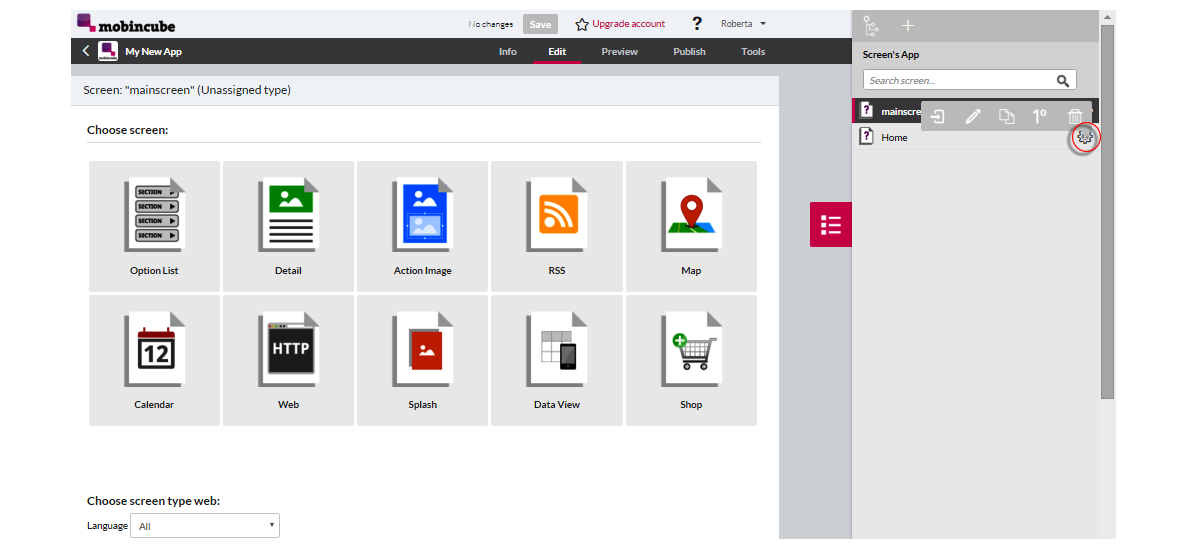 OPEN

Open the screen (If you want to edit that screen)
RENAME

Rename the screen (If you want to change the name)
CLONE

Clone the screen (if you want to give the same structure of that screen to a new one)
MAIN SCREEN

Main Screen (If you want to make this screen the Main screen of the app so that it will be the first to be opened in the app).
DELETE

Delete (If you want to delete that screen)
If you want to learn how to edit or add element in a screen, just read the following article: Elements you can add to your App.