In the Tool Area you can add some services like Cloud, Monetize, Google analytics, Push Notifications, Private Band.
We could add these services at any time.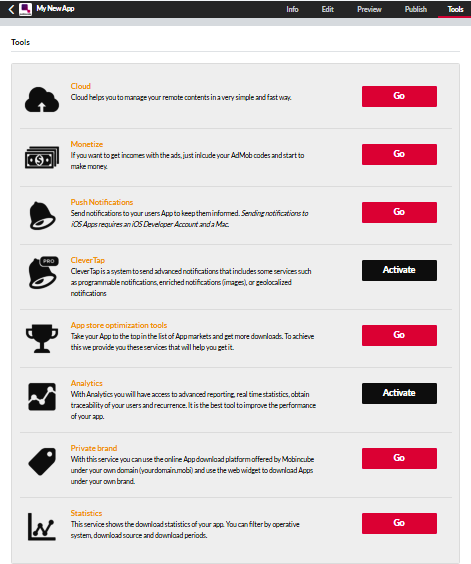 Cloud is the Mobincube external server which allows you to store all the resources (images, audio, video, texts, forms etc.) and edit them directly online, so that you will not have to publish your Apps each time you make a change to the online resources. In this way, your users won't download a new version of the App because they will see the changes, as soon as they will open the App again.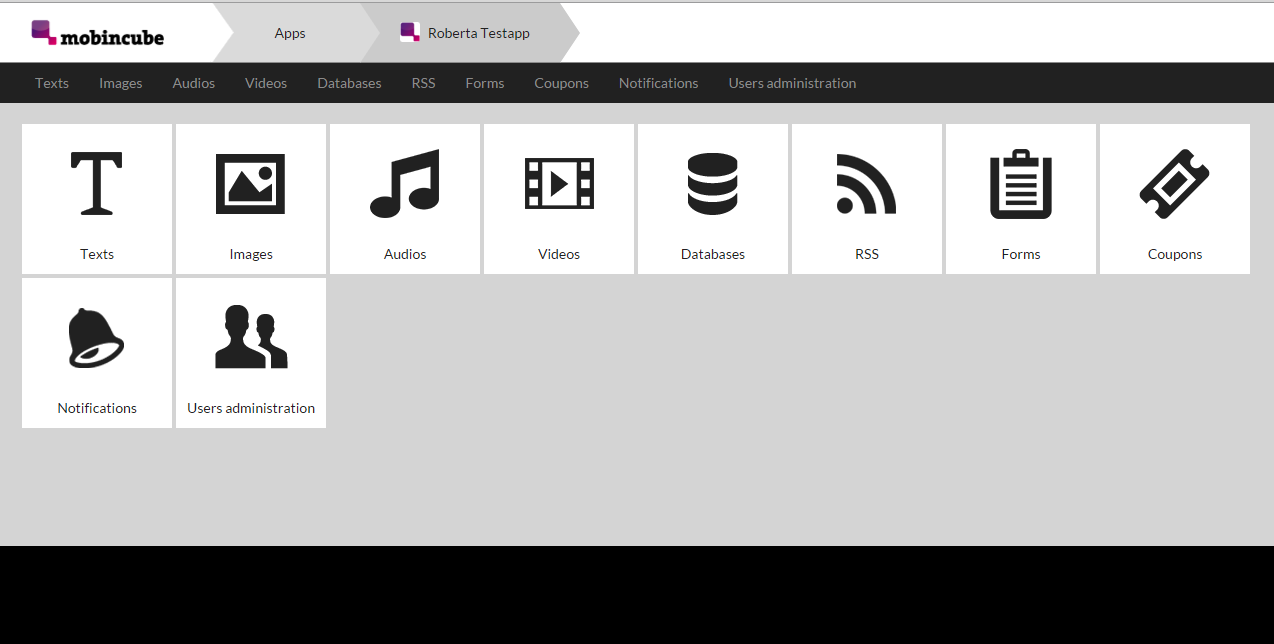 More details: More details: What is the Cloud and how can I access it?
Once you have published your App in one of the App Markets, you can monetize with them. You can monetize with the new  Mobincube Ads Network by activating the "Monetize" option in the info panel of your App. You will earn 70% of the ads displayed in your Apps and you will see the daily report where you will find all the revenue that your Apps are generating.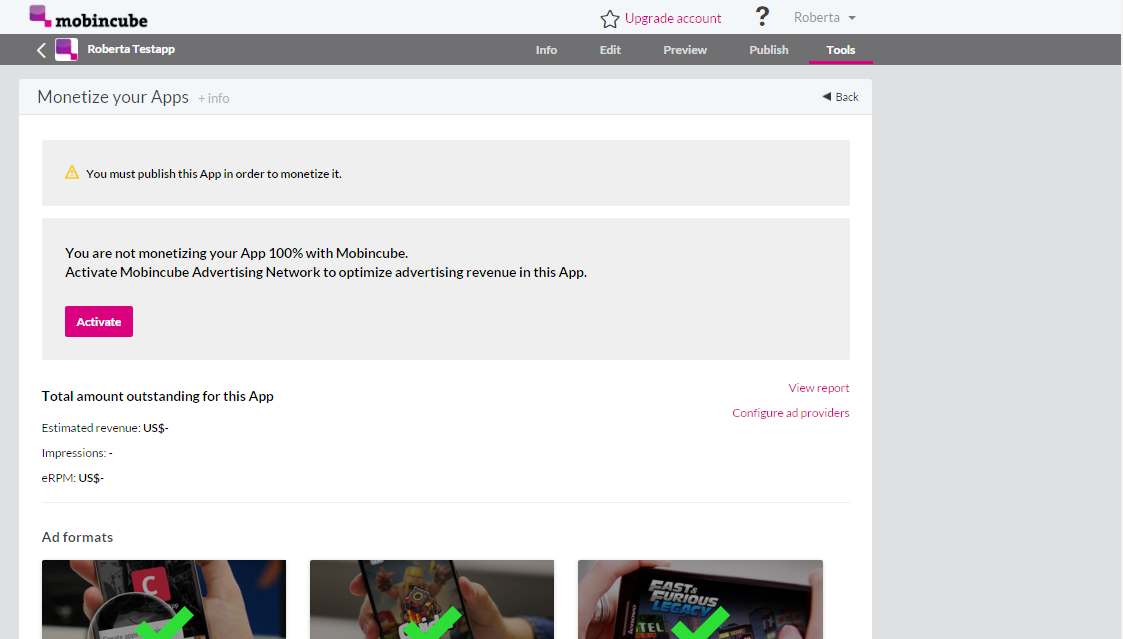 After activating this option and publishing your App, you can start monetizing with your Apps.
Remember to insert your Payapal Account in the payment info of your Account panel.
The Push Notifications are informative messages that you can send to your users to inform them about an event or a new version of your app, which the user can then download.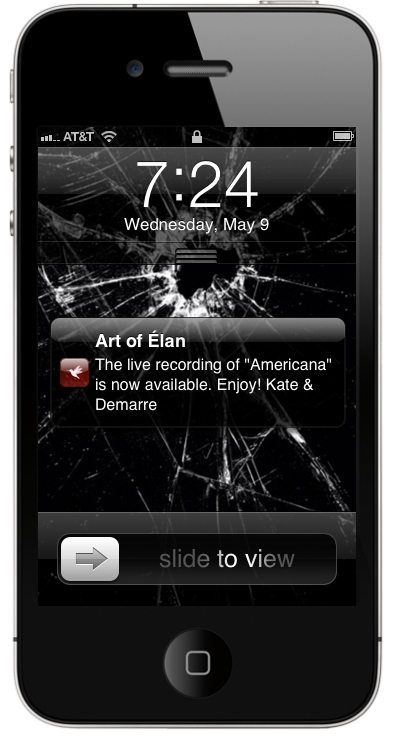 The Notifications, once set, allow you to send messages to the devices which have your App installed.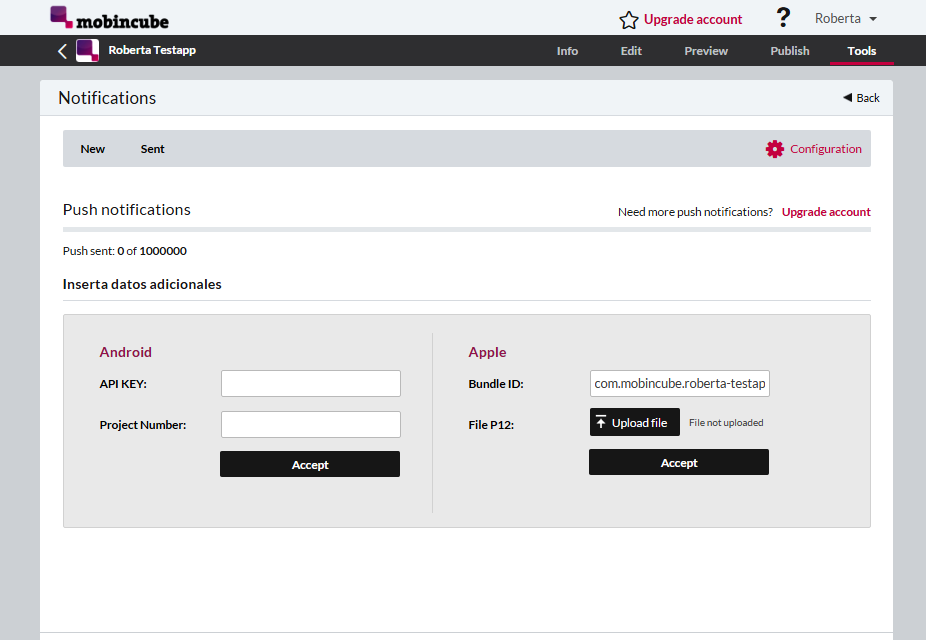 Note: For Apple, they can only be used if you publish with your own developer account. If an app is published in App Store through a Mobincube developer account, push notifications can't be activated.
More info: App ID, push notifications in android, push notificaciones in iOS and cloud notifications
APP STORE OPTIMIZATION TOOLS (ASO)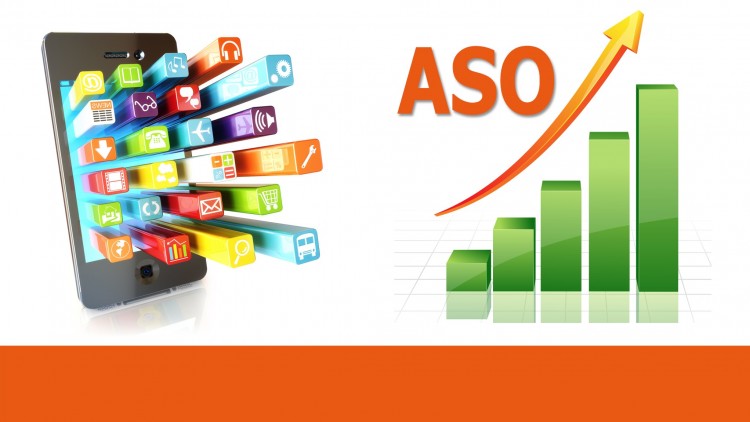 This is the newest Mobincube Tool which allows you to manage the APP ID/KEYWORDS and to generate WONDERFUL SCREENSHOTS.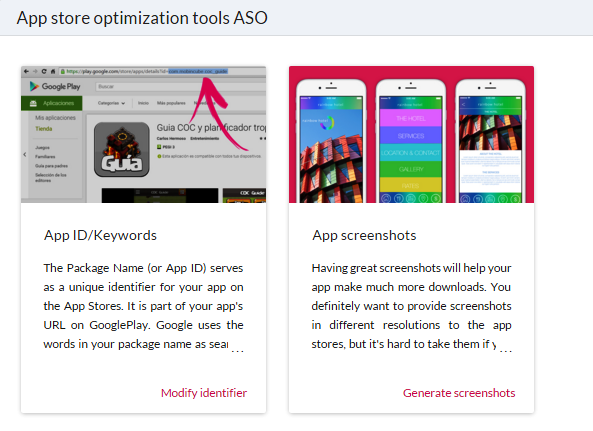 This tool will help your app make have more downloads and position it in the best way in the Stores. 
Clevertap is the new Push notification system which allows to create, schedule, target and personalize the push notification campaign.
With Analytics you will have access to advanced reporting, real time statistics and obtain traceability of your users and recurrence. It is the best tool to improve the performance of your app.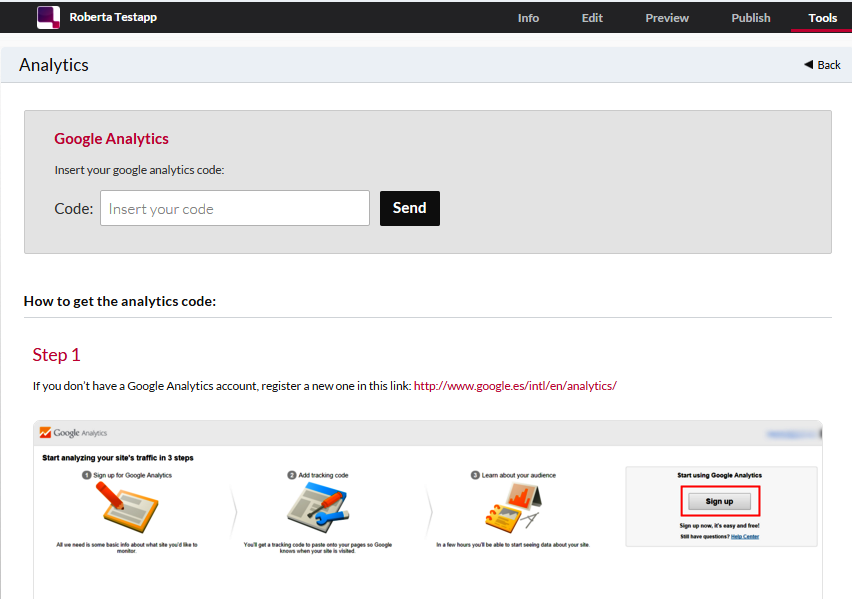 You can use the Private Brand if you subscribe to an Agency tier.
With this service you can create Cloud sub-accounts so that your customers can manage the remote content of their app without knowing that they are accessing your Mobincube account.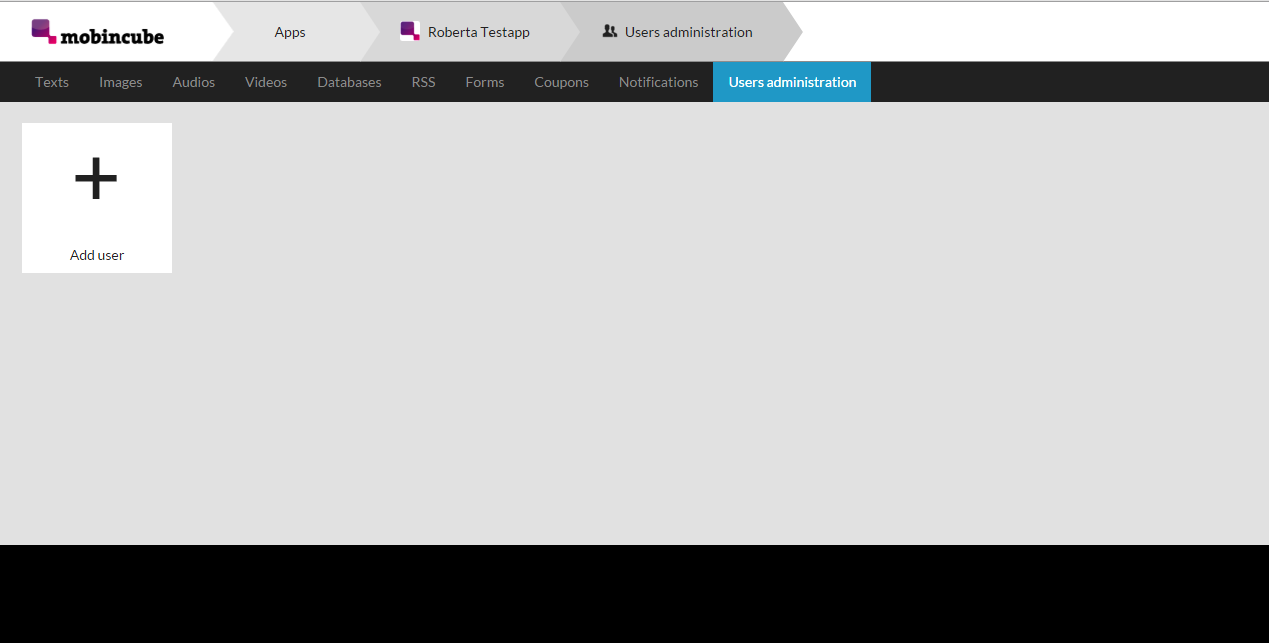 The private brand will let you display your logo inside the Cloud instead the one from Mobincube.
This service shows the download statistics of your app. You can filter by operative system, download source and download periods.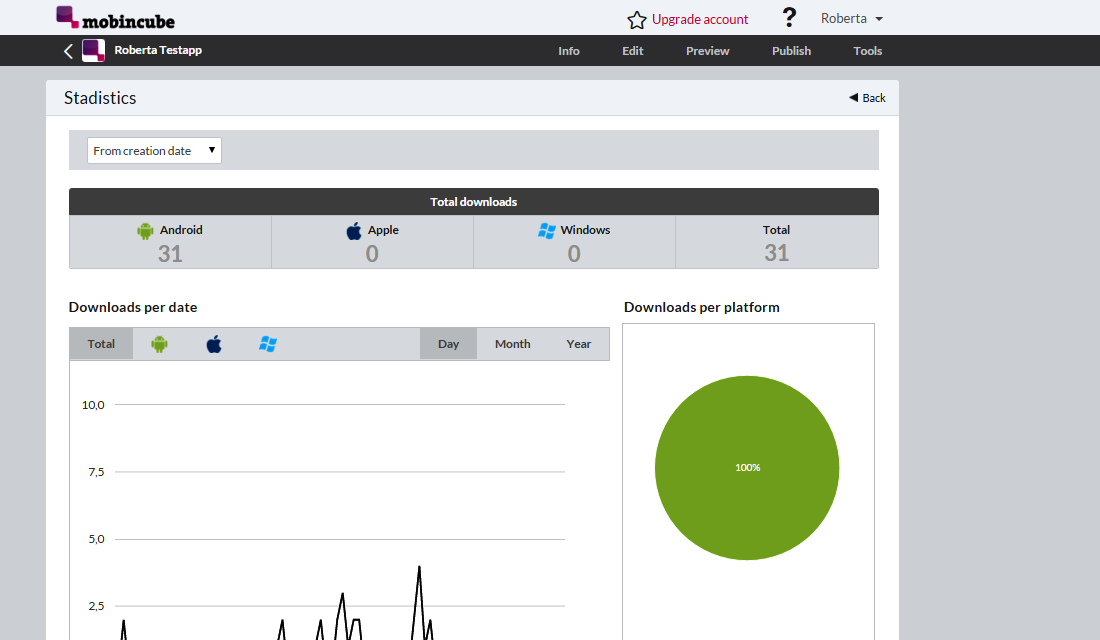 If you want to hire any of the services mentioned above, just click the button "UPGRADE ACCOUNT" next to your Mobincube user name panel and you can choose the plan that contains this tool.