Once you're logged in, you will be on the USER ACCOUNT PAGE.  
From this page you can choose to create new Apps or edit existing ones.
You can also change the Mobincube language displayed or modify your user information. 




MY APPS
When you log into Mobincube, you will be redirected automatically to the "My Apps" panel, where you will find all the Apps created, if you have already created some.
In this section, your Apps will be displayed based on different orders:
Order by last access
Order alphabetically
Order by creation date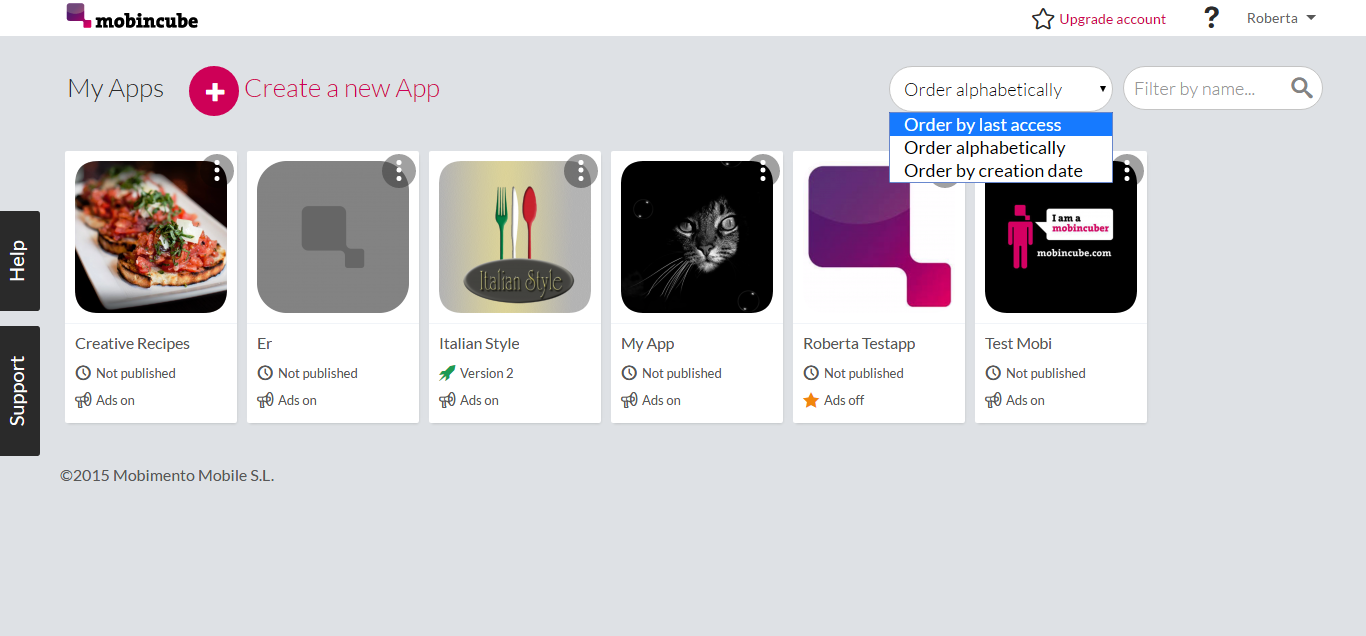 If you have not created any App, then you will see a blank screen where you can create your first App.
Just click on the "+ Create a new App" button and you can choose if you want to create a Blank App or an App from a Wizard template.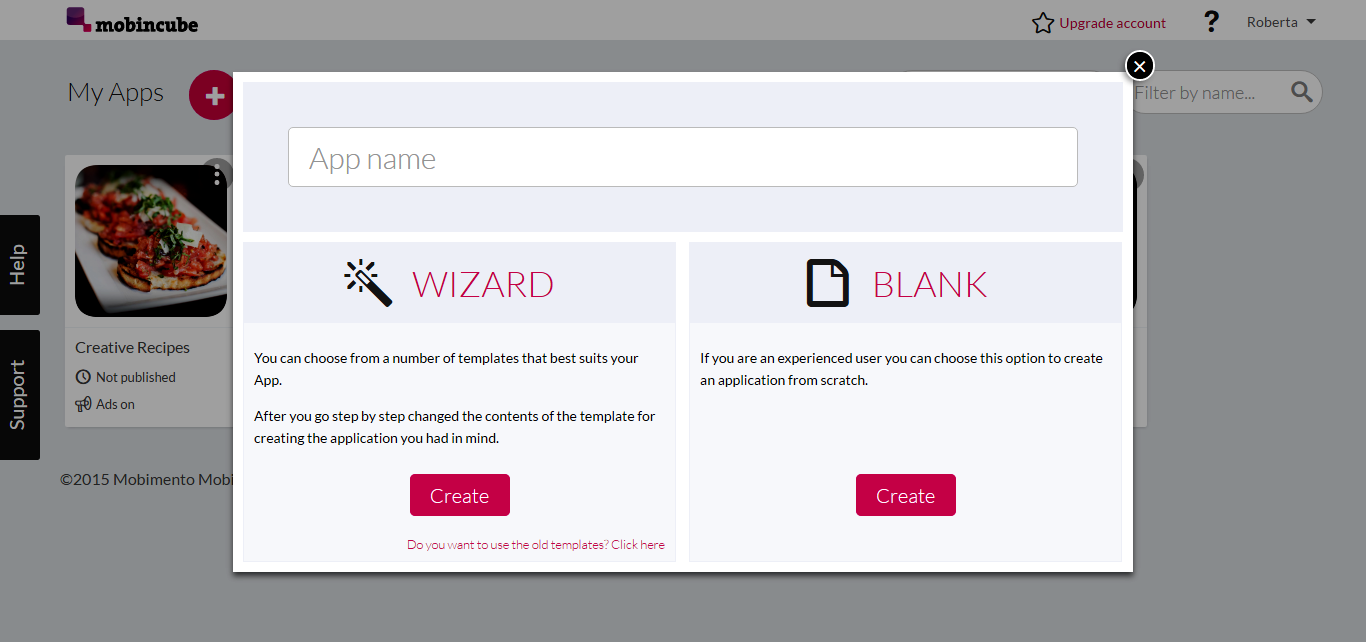 If you are an experienced user, you can choose to use the Blank App option to create an application from scratch.
If you have no experience, you can use the Wizard Option and choose from a number of templates that best suit your App.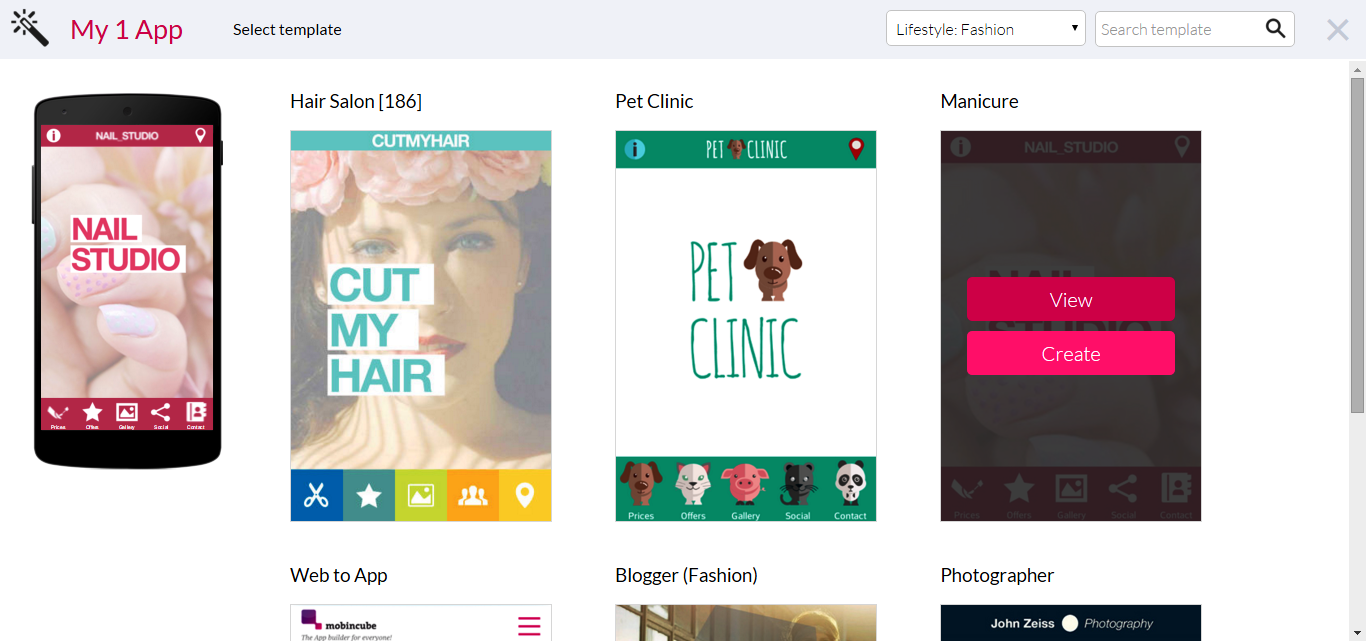 INFO
When you open a New App, you are sent to the INFO page which allows you to modify information about the App and hire additional services such as:
Removing the Initial Splash (Mobincube logo) from the App, if you have a Home or higher plan.
Removing the publicity from your App, if you have at least a Standard or higher plan.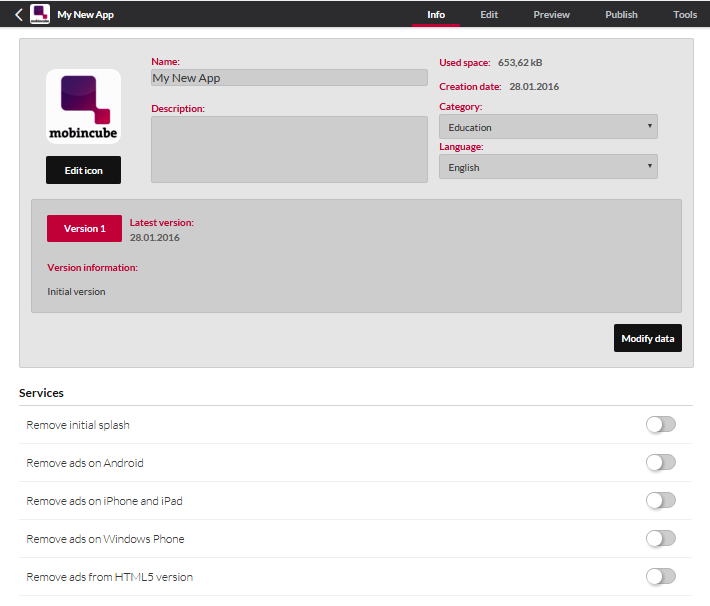 EDIT 
If you want to edit an existing App, just double click on its icon and you will be directed to the App edition page.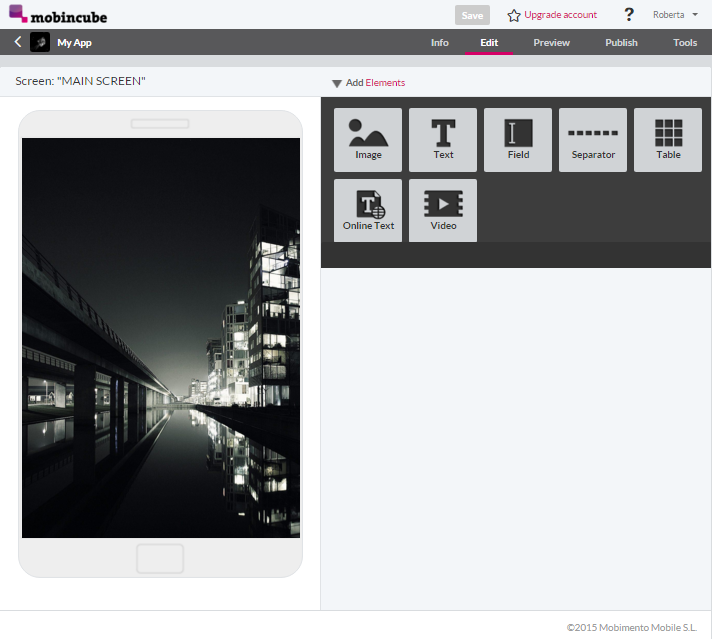 In this panel you can create all the screens you want, assigning them to a type and inserting all the elements (images, icons, texts, bars) you want.
ACCOUNT
If you click on your Account Name, a drop down menu will appear.
In this menu you can see and modify the following information:
It shows the disc space used and what is available in your account panel.
It allows you to go back to the Apps panel which shows all the apps created.
It shows the info of your account: Profile, Editor settings, User Information, Payment and billing information, Private Brand settings.
It shows the daily report of your ADS revenues.
If you want to monetize by bringing new users to Mobincube
It gives you the chance to change the editor language.