Once your app has been finished, it is really important to TEST IT!
You can download a DEMO whenever you want, to see what the App looks like in a device and to check its functionality.
There are 3 ways to make a PREVIEW of your App:
1. SIMULATOR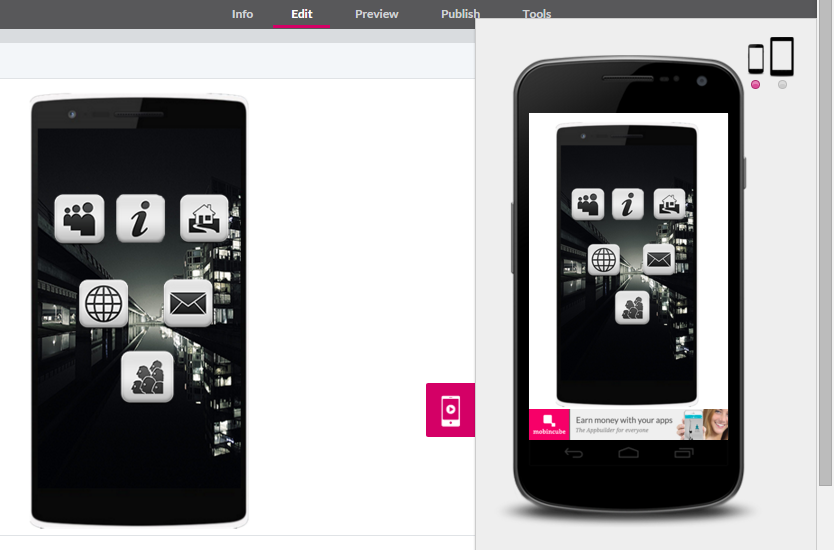 You can use it by clicking on the bottom button of the right side bar, in the EDIT panel.
NOTE: The simulator only allows to see the appearance of the selected screen in a Smartphone or Tablet.
It is not interactive. That means that it is not possible to try the functionality of the buttons inserted in the screen and to navigate the screens of the App.
The Simulator is interactive only in a DATAVIEW screen and allows you to go through the different views created on it.
To try all the functions of the App, you will need to download a DEMO.
You can download a demo by clicking on the PREVIEW area.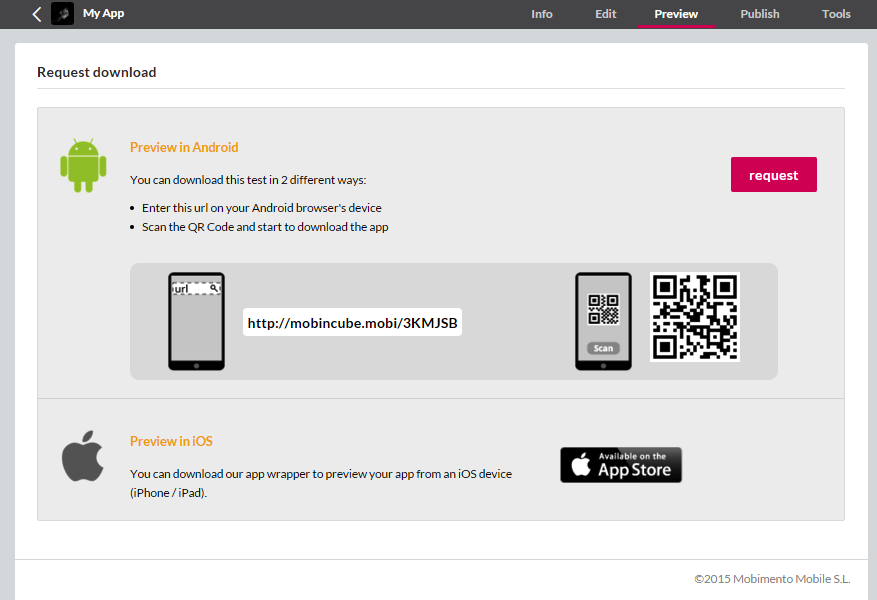 2. DEMO FOR ANDROID
Once you have clicked on the REQUEST button, a URL and a QR code will be generated and you can access your demo by typing the URL on the web browser of your device, or by scanning the QR code.
To see how to download an Android Demo see the related article: Download Android Preview
3. DEMO FOR IOS
To download a Demo for iOS devices you have to:
Access the App Store from your IOS device

Search for "Mobincube" in the App search machine

Install it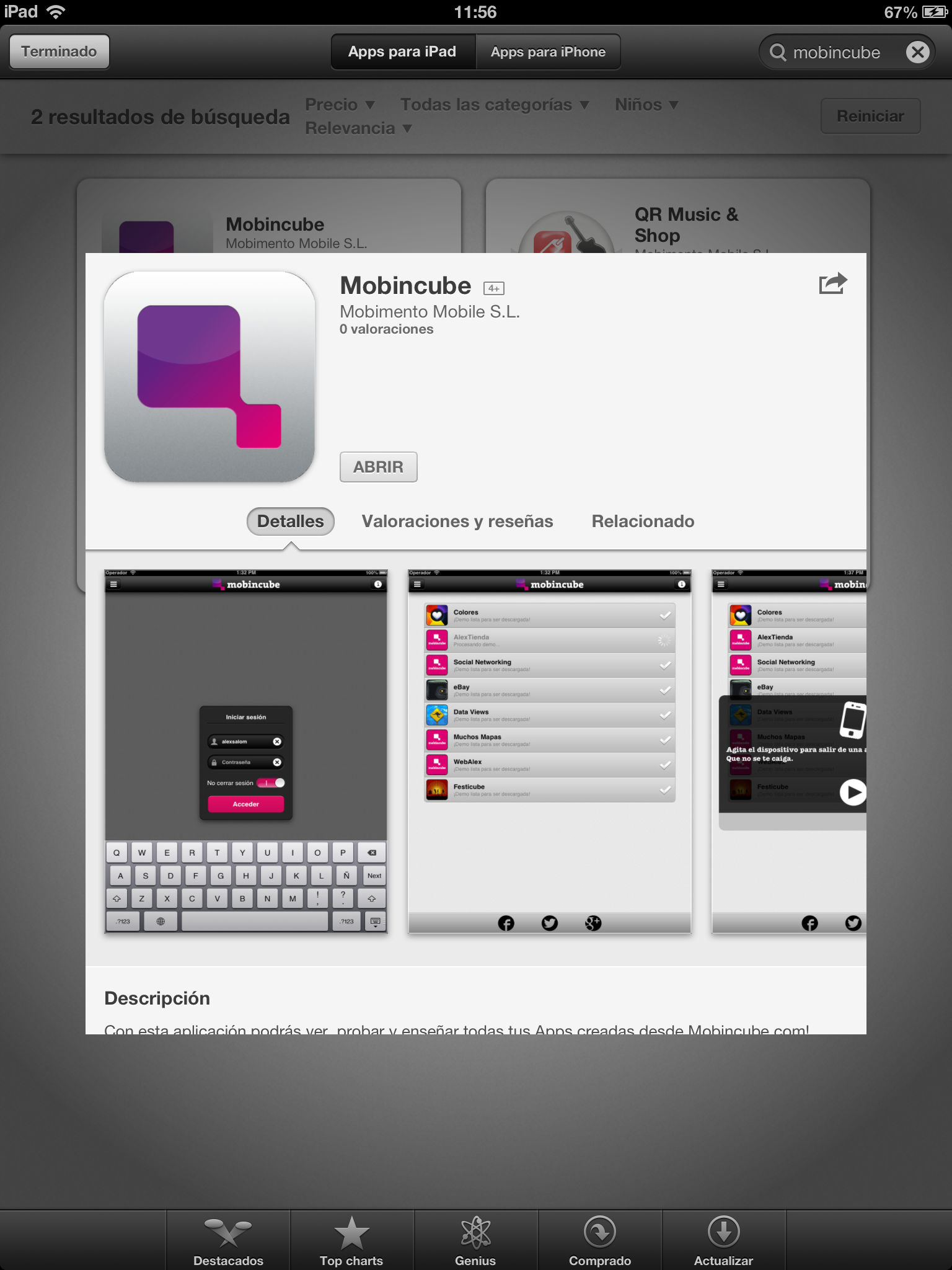 See the related article to learn how to use the iOS Test container: IOS Native Tester
More on Youtube: Preview