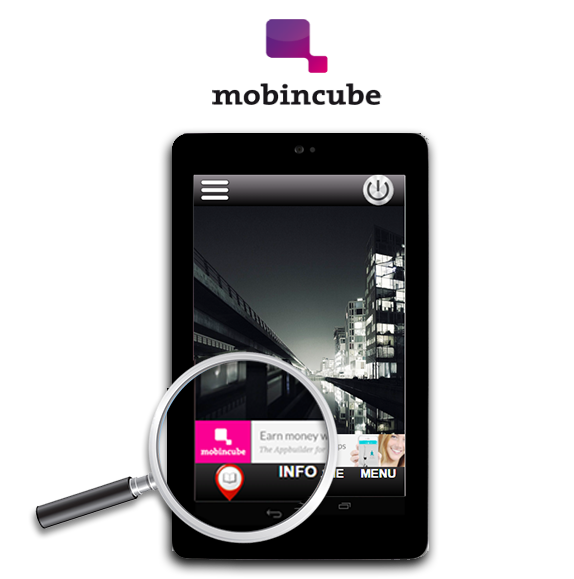 All Mobincube Apps, by default, have advertising.
In order to remove it from your apps you must hire at least a STANDARD Subscription Plan.
Mobincube offers 2 options:
MAKE MONEY WITH Ads
If your Apps has ads and you want to monetize, you will have to follow these steps:
ON THE: "TOOLS" PANEL, IN THE "MONETIZE" SECTION, YOU MUST ACTIVATE THE MOBINCUBE ADS NETWORK.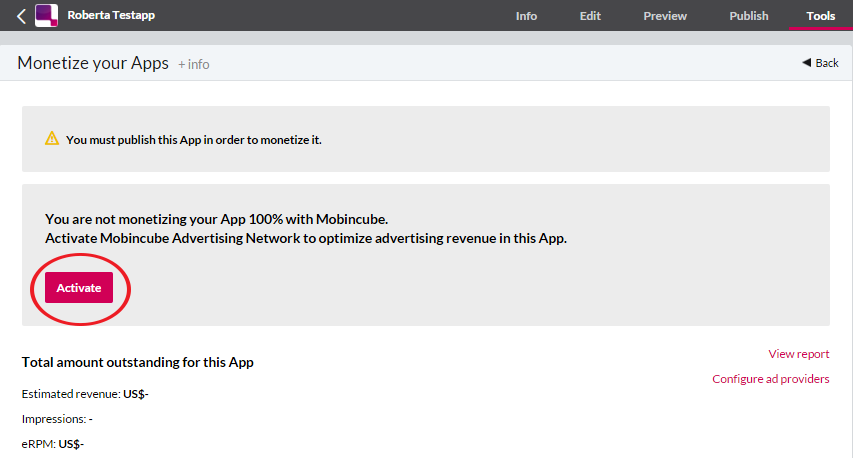 ON THE SAME PANEL YOU CAN CHOOSE THE TYPE OF ADS THAT WILL APPEAR IN YOUR APP.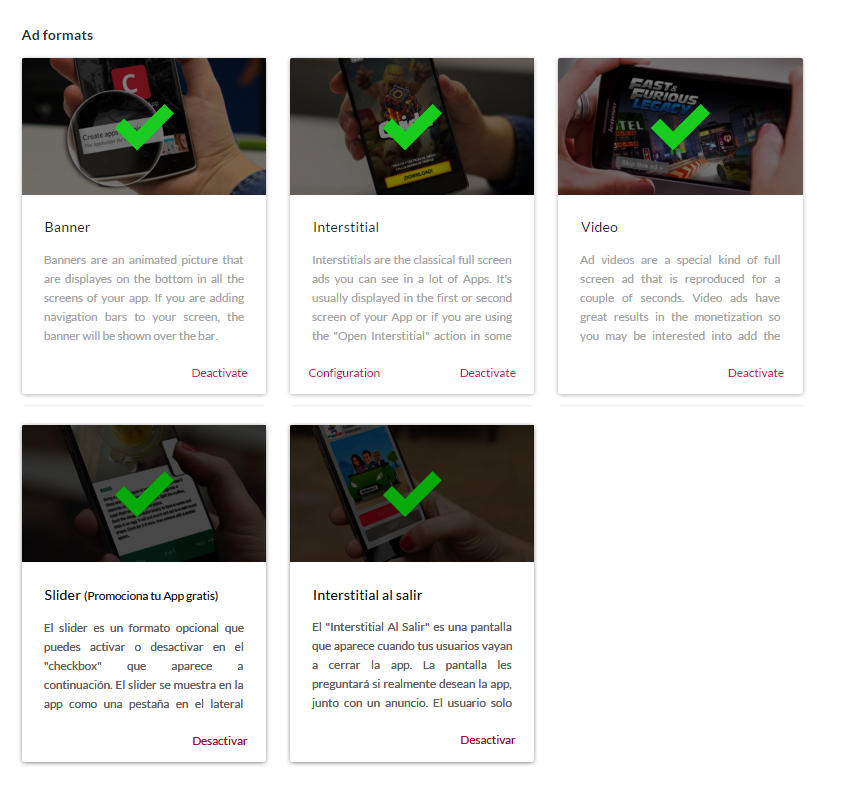 TO MAKE THE ADS RUN IN YOUR APP, YOU WILL HAVE TO PUBLISH THE APP ON ONE OF THE APPS STORES (MOBINCUBE, GOOGLE PLAY, APP STORE, WINDOWS PHONE).
ONCE THE ADS ARE ACTIVATED, YOU WILL SEE THE

DAILY INCOME

IN THE "

MONETIZE

" PANEL OF YOUR APP THROUGH THE REPORT.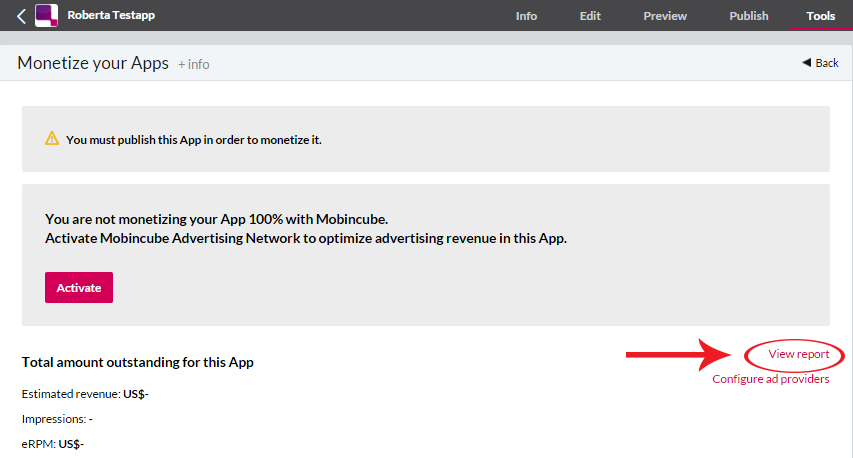 More info about how to activate the Mobincube Ad Network in: Mobincube Ad Network
2. REMOVE THE ADS FROM YOUR APPS
If you do not want to make money with advertising but you want to remove the ads from your apps (if you have hired at least a STANDARD plan), you must only activate the buttons to disable ads in every store in which you are publishing your App.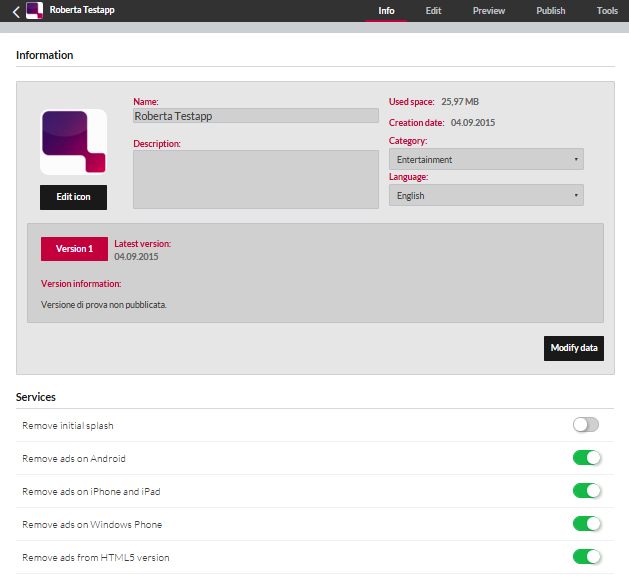 Once you've published the App, the ads will disappear.