Please, read this important announcement about latest app store publication policies
In order to publish an App under your own developer license, you will have to register to the App Store as a developer.
Besides having an iOS developer account, it is necessary to have a Mac so you can publish your application on App Store.
To be able to generate your IPA file you will need to provide:
A .p12 developer file

A provisioning profile linking your App ID with your developer .p12
Before going for this, you need to have an App ID , the Bundle ID and a Distribution Certificate.
Once you have all the required files, go to the AppStore section of your publish panel and follow the five steps to generate your IPA: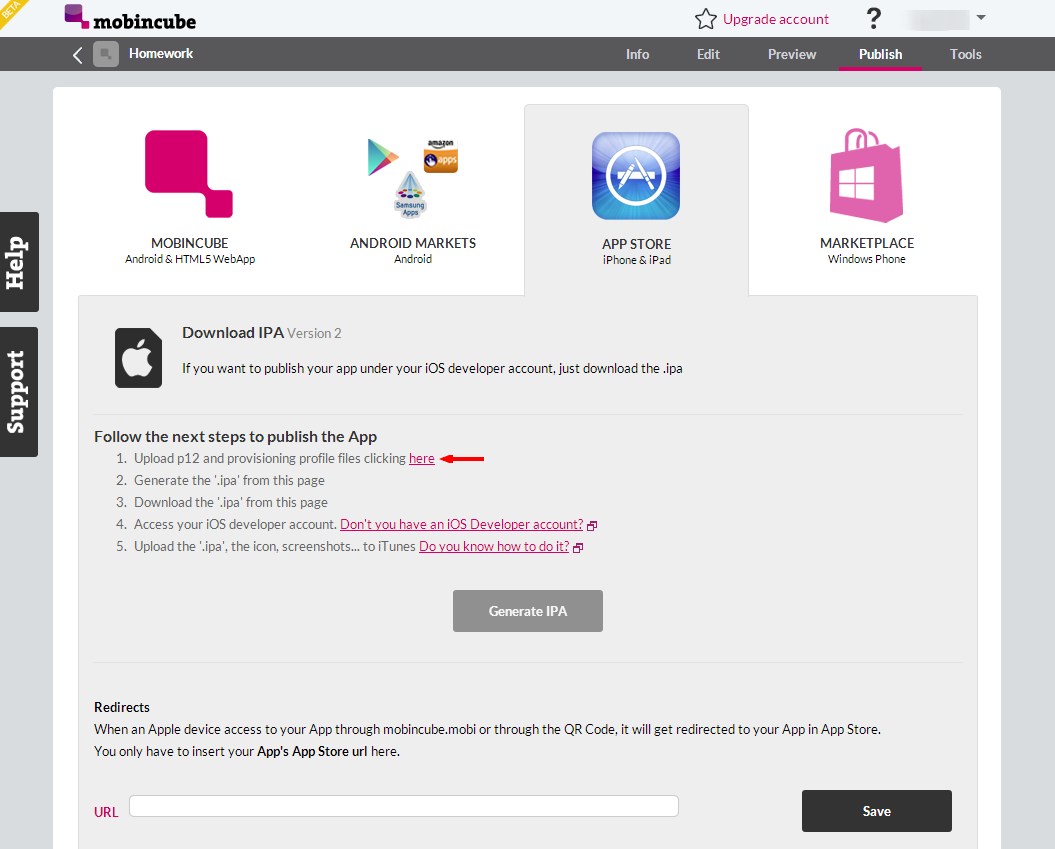 Now all you have to do is click on "Generate IPA" and once it's ready, click on "Download IPA". Now you are ready to upload it to iTunes Connect. Just follow this article.  In order to upload it you have to have registered your App on iTunes Connect, if you have not done this, follow these instructions.