Follow these steps to easily create a .db or .sqlite file compatible with Mobincube:
Create a "Data Viewer" type screen in Mobincube. 
Select the data origin. In this case, select 'blank database'.

Give a name to the database and insert its number of fields or categories. For example, if the database is a list of museums with its name, type of museum, phone number, direction and events, then the database will have 5 fields.
After selecting the number of fields, give them a name and select the type of data of each field. The data types can be: text, number, date, direction and picture.
Accept and on the next screen go to 'Edit' the database.
Now click the icon shown underneath and Export data > Export as SQlite.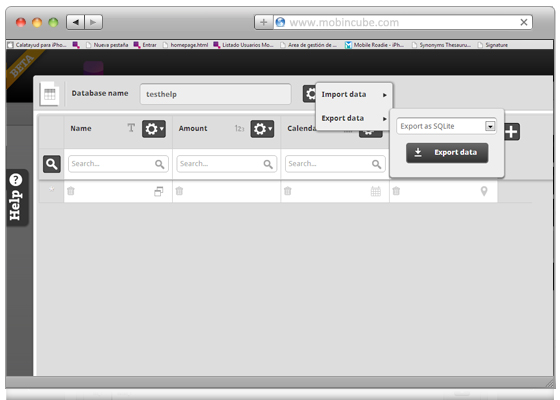 Now you have a file you must fill in with the information of the database.
Finally, you only have to upload the file to your server and insert the URL by selecting the remote database in Mobincube.