To send a notification with Firebase, you have to go to your project and send it a new message.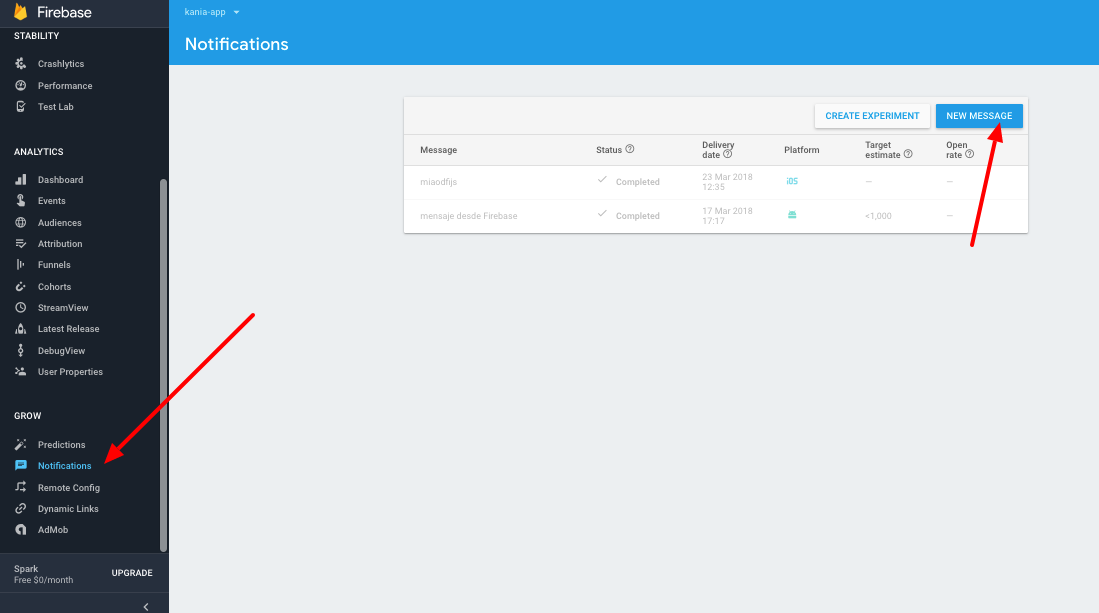 The steps are very simple, go to Notifications, and New Message then in Message Text, write there your message.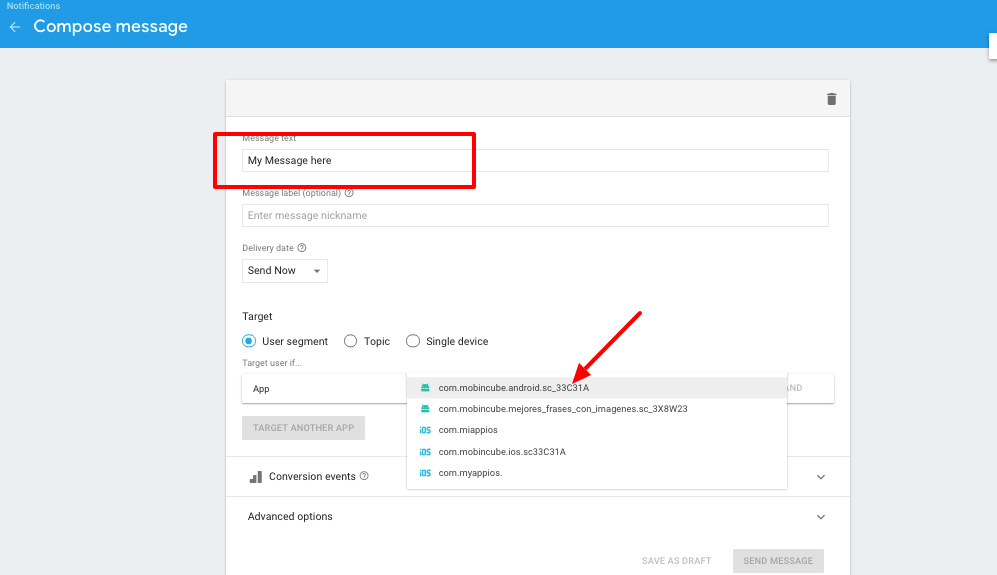 Once written the message you want to send, in the part of Target User, you must include the different apps associated with the package names associated with your apps and also, you can choose also different systems (android e iOS)

And then send you message.