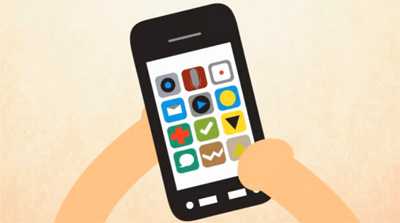 To download a preview of our app and see what it looks like on any device (Tablet or Smartphone), go to the "preview " section of the navigation bar to download a Demo of our app .
Simply press the "request" button and in few minutes a link and a QR code will be generated.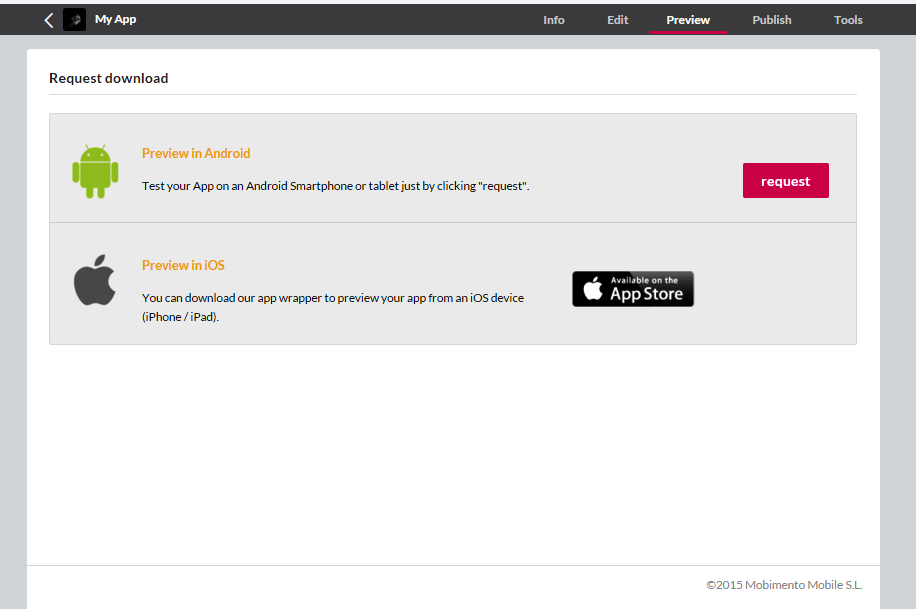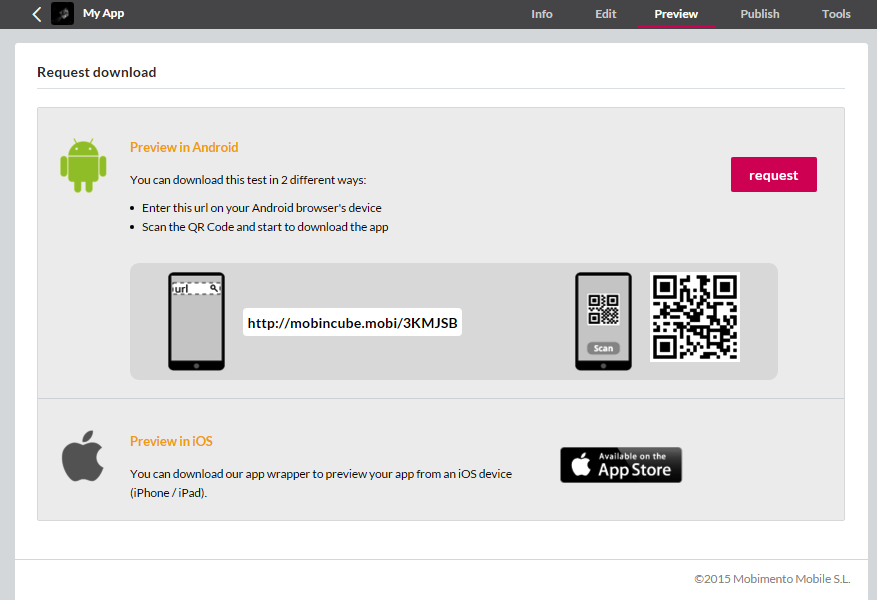 While the demo is generated we can still edit our App.
We can insert the URL into our web browser device or scan the QR code with the device.
Now in our device we have to follow these steps:
1. After inserting the URL in our web browser, or scanning the QR code in the web browser page, we will see a button with the text "Mobincube Store".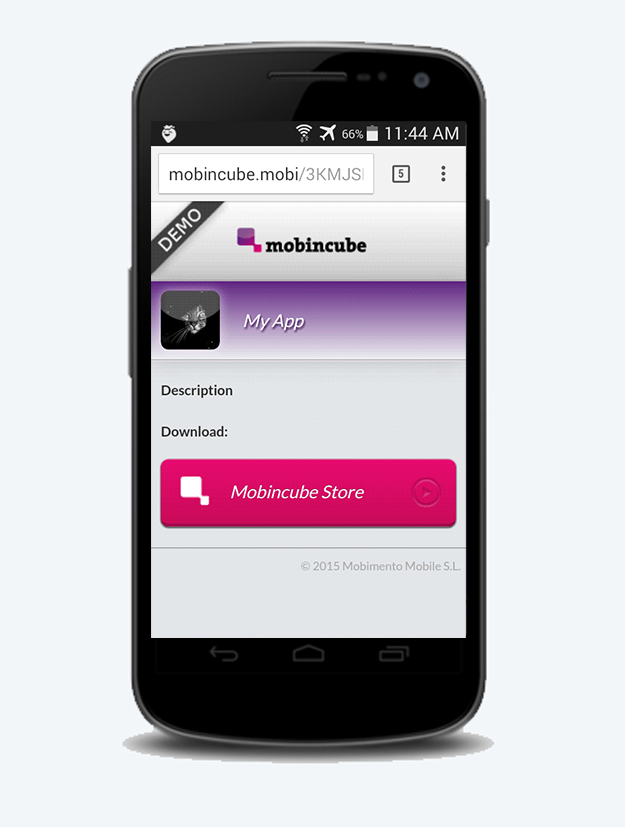 We have to click on it and we will receive a download button to click on.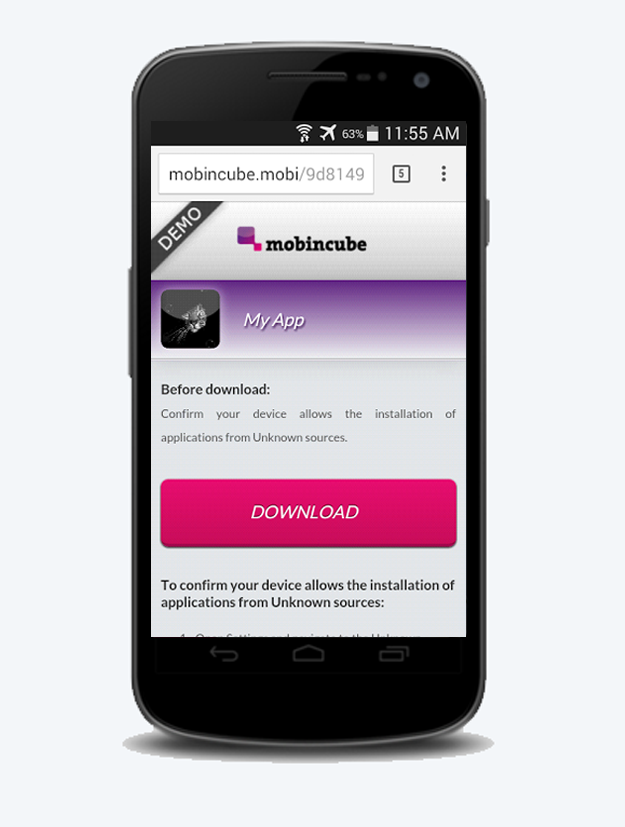 2. A message will appear to warn us that the file which is from an unknown source (as it has not already been published in a store) could damage our device. Just ignore this message and click on "accept."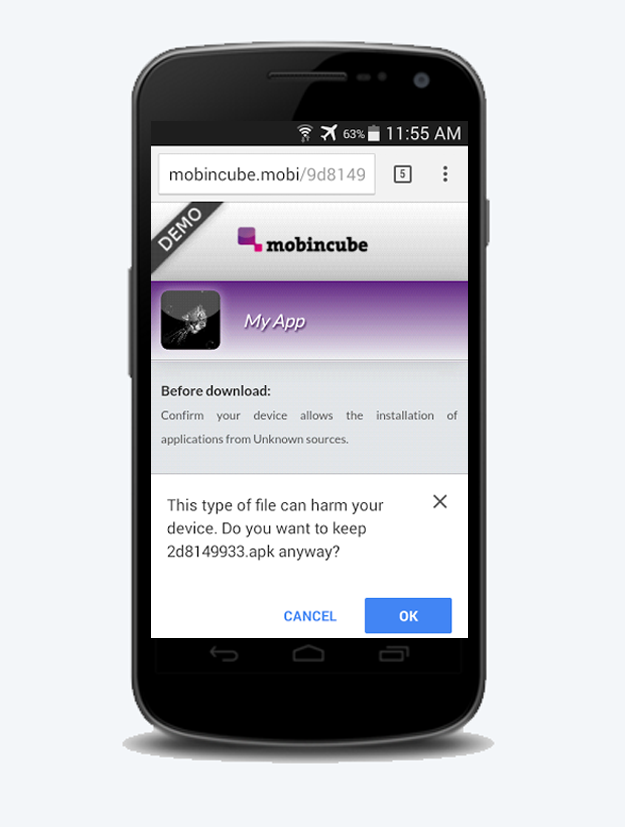 3. Just wait for the download to be finalized and we will get a notification on our device that informs us that the download of the package (APK) is complete.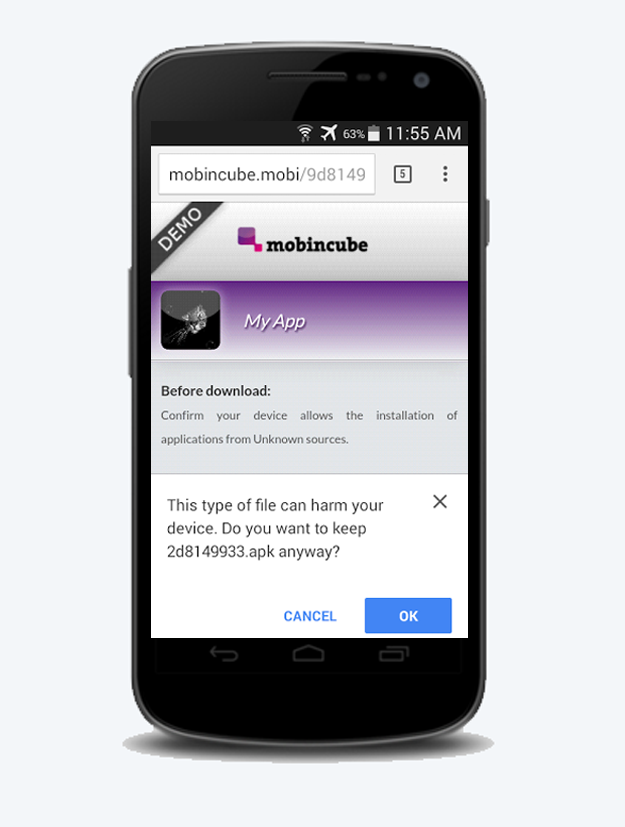 We could get a message asking us if we "allow installation of apps from unknown sources" (if we have this option enabled on our device ) and in this case we will give the permission to download this app.
We will get another screen about the list of authorizations that the type of app requires, based on the type of data used (databases, maps, call buttons etc.).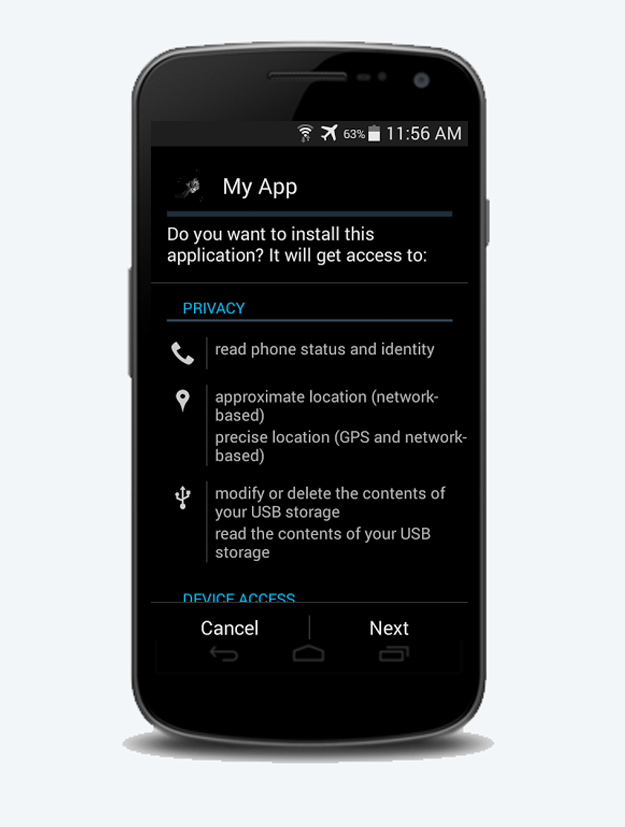 Just click on "Next" and we will see a page which informs us about the types of functionalities (WiFi, GPS etc.) for which the App could require access, based on the type of functionality that we used in the app. Now we click on the button: INSTALL.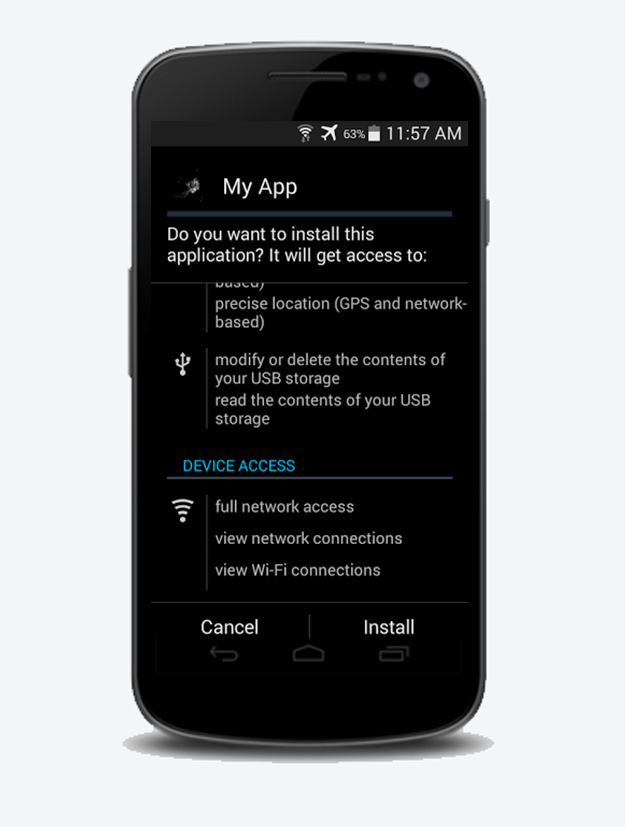 The notifications panel will inform us when the App is correctly installed on the device.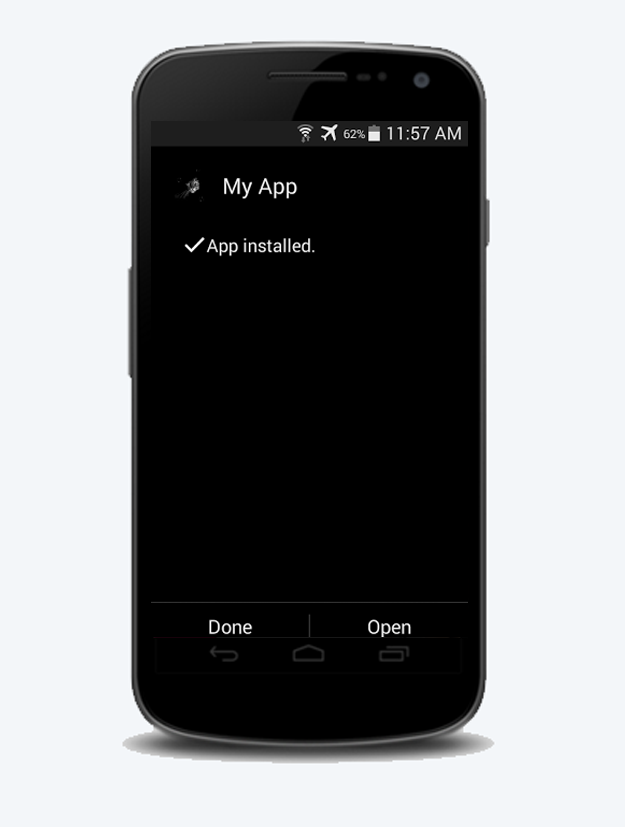 When opening the app, we can already view it.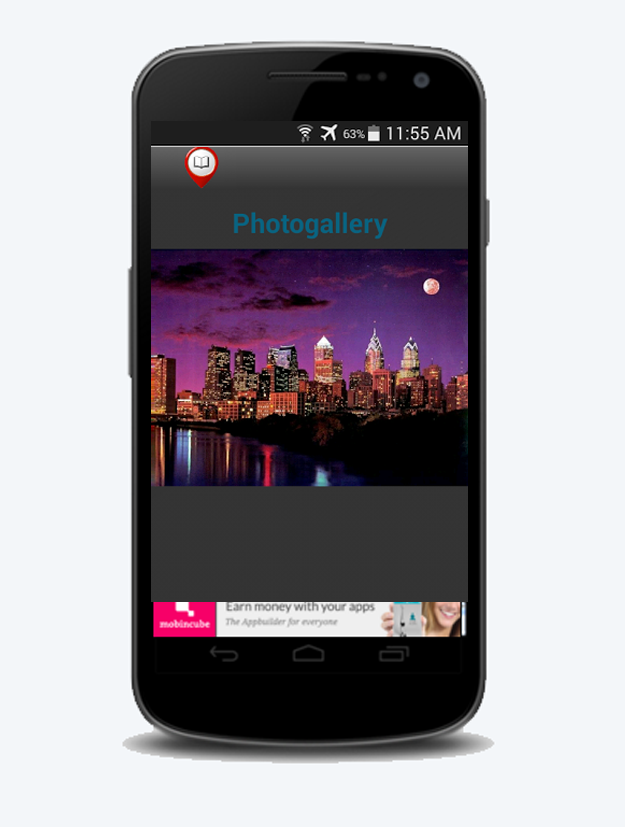 NOTE : The demo has only one 1 use and if we try to use it more than once, we will get a message saying "Unauthorized access".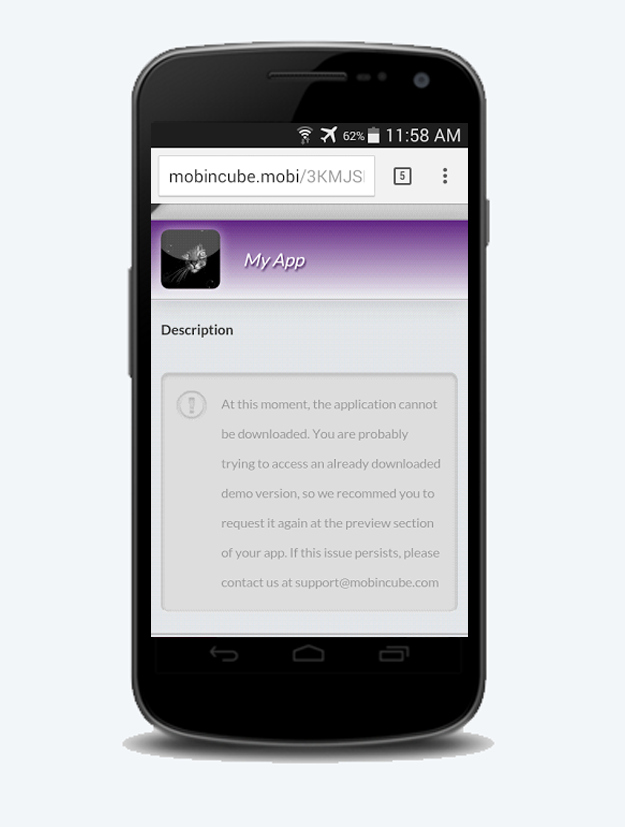 That means that the demo has already been previewed and we have to download another preview in order to have a new demo of the app on a device.