In your "My Apps" section, select the app you want to publish and click on the "Publish" link.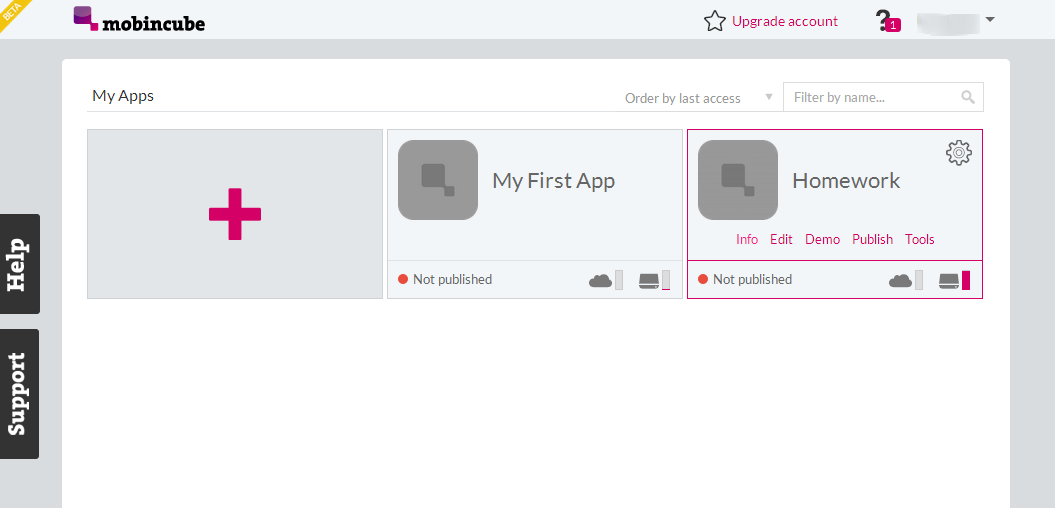 Click on "Finish and Publish" and the publishing process will start.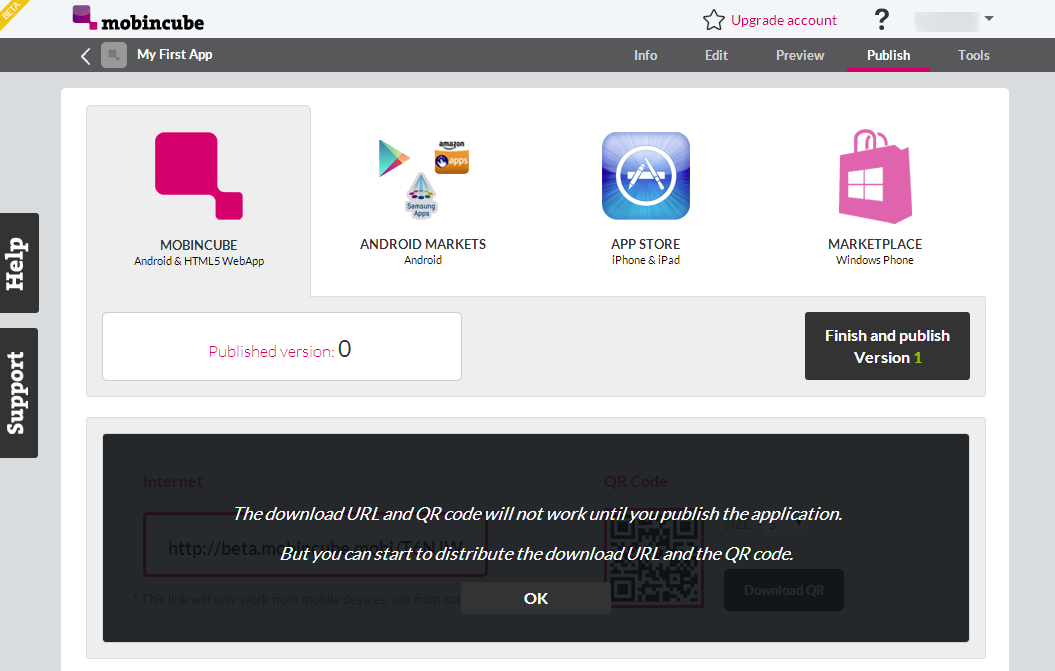 If you have activated some services like "monetize" and "Push notifications" but you haven't set them yet, you will be prompted to do it.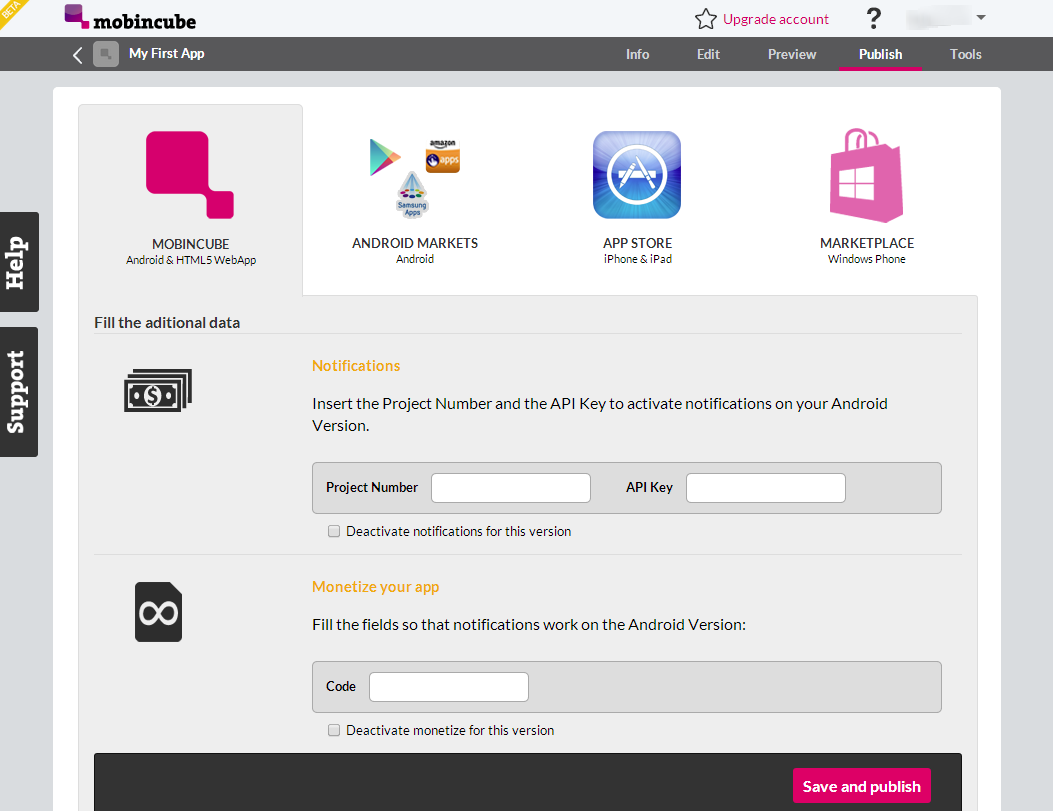 Once you are ready, click on the "save and publish" button and you will be required to sign the terms and conditions form of Mobincube.



The App will now enter the publishing queue. This process usually takes around 5 minutes but it may vary depending on the publishing queue we may have at that moment.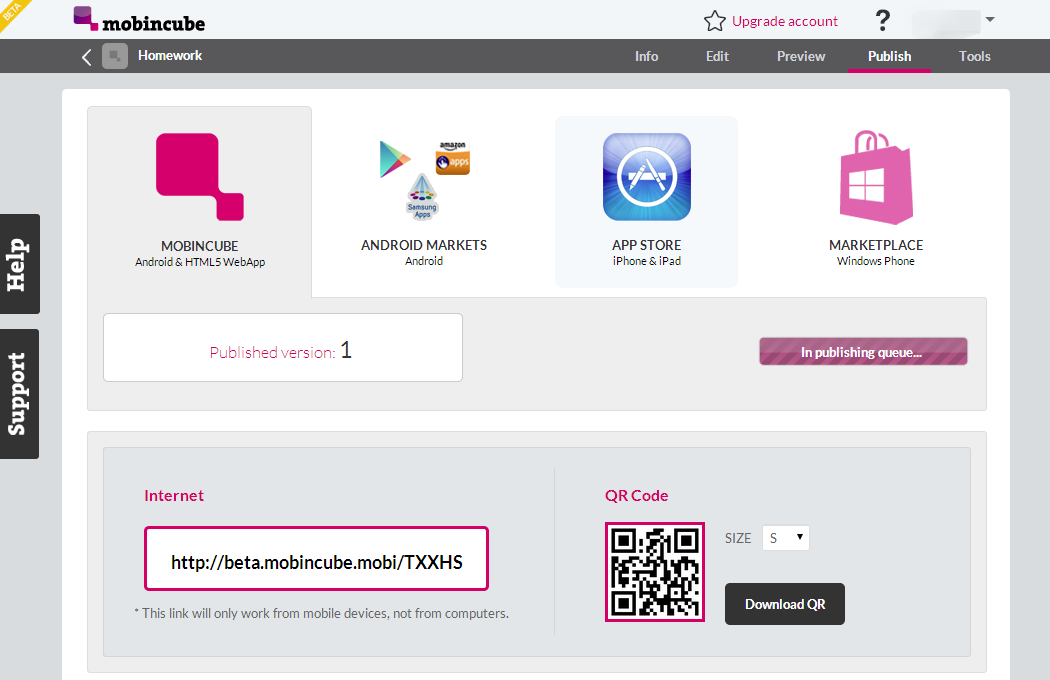 You are done once this process is finished.

You can find the download URL and the QR code for your App on that page. Using those items you will be able to distribute your app on your favourite social media or your website.