In order to publish your App through Marketplace, you must first go into the "Publish" section of your App in the Mobincube editor.
Choose the Marketplace button and download the Xap of your App, as in the image below: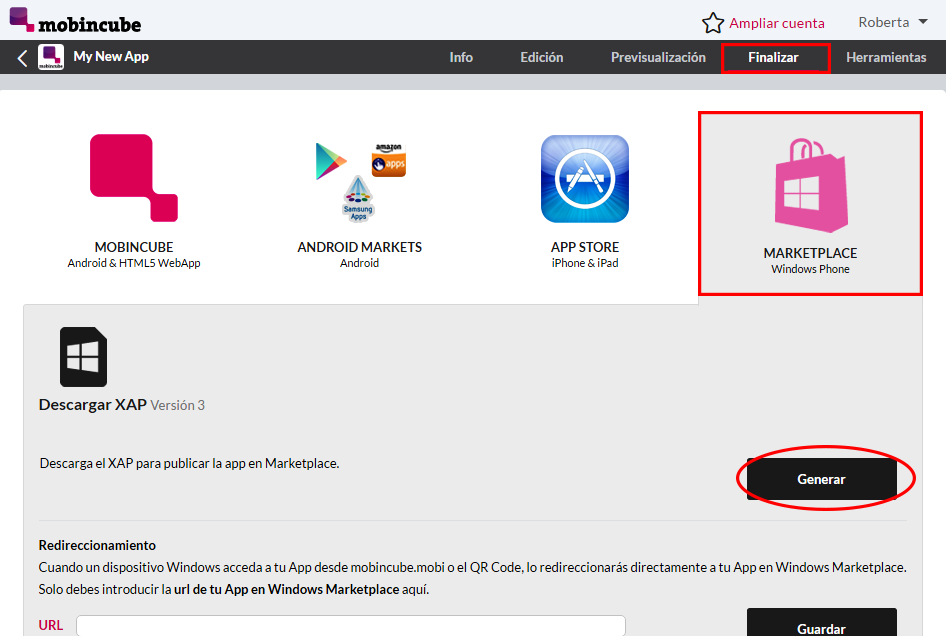 If you don't have a Marketplace account, just create a new one through the following link: https://developer.microsoft.com/en-us/store/register
Once you have your account ready, login to your account on the Windows Phone Marketplace and follow the steps demonstrated in the following video:
When clicking the button "Submit" your app will start the review process.
Now all you need to do is wait for the app to be accepted and published on to the Marketplace.
On your dashboard you can check the publication status of your App.