Mobincube is an online App Builder which allows everyone to build apps.
For those people who need to have their own app but are not able to develop it by themselves or don't have the time nor the money to hire a third party developer, Mobincube is the solution.
Mobincube is a Do-It-Yourself mobile app builder, allowing anyone without technical skills to build intuitive and attractive native apps for smartphones and tablets.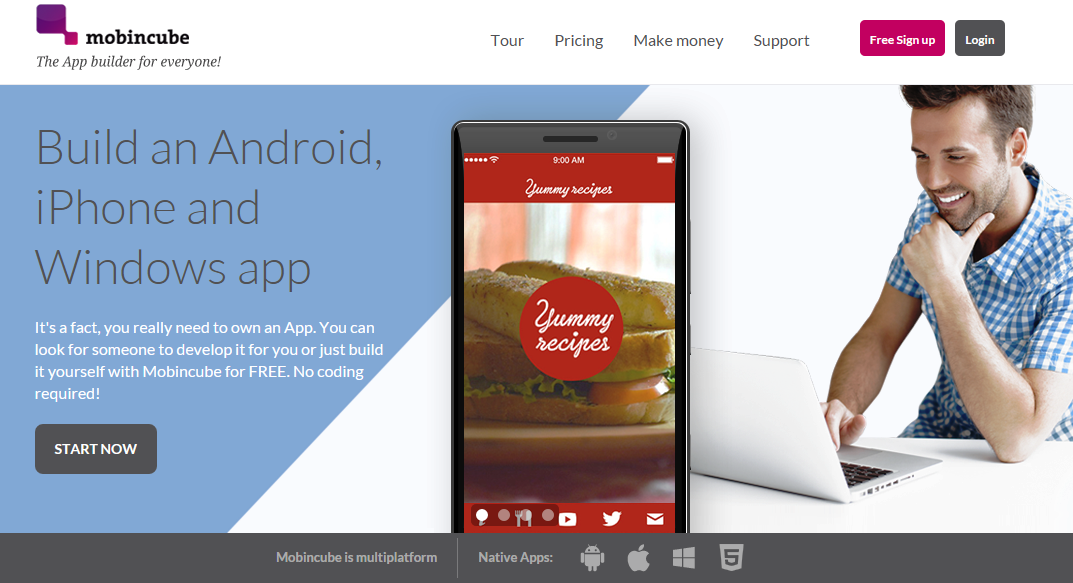 BUILD
To build your app, NO CODING IS REQUIRED!
Thanks to the visual interface, you can easily design your App. It's just about adding pages and elements (images, texts, videos, audios, locations) by clicking, dragging, dropping, copying, pasting ...
Unlike other App builders on the Internet, Mobincube is the only one that offers an absolute level of customization.
We offer a huge flexibility so that you can decide what your App will look like.
And in case you need some inspiration, you can use our easy-to-use templates as a starting point and then modify as you go along.
PUBLISH
Once finished, you can decide where to publish you App (GooglePlay, iTunes, Microsoft Marketplace, Mobincube, Amazon, etc.) so that you can reach millions of users and move forward with your business.
EARN MONEY
Once you have published your App in one of the App Markets, you can monetize with them. You can monetize with the new Mobincube Ads Network by activating the "Monetize" option in the info panel of your App. You will earn the 70% of the ads displayed in your Apps and you will see the daily report where you will find all the revenue that your Apps are generating.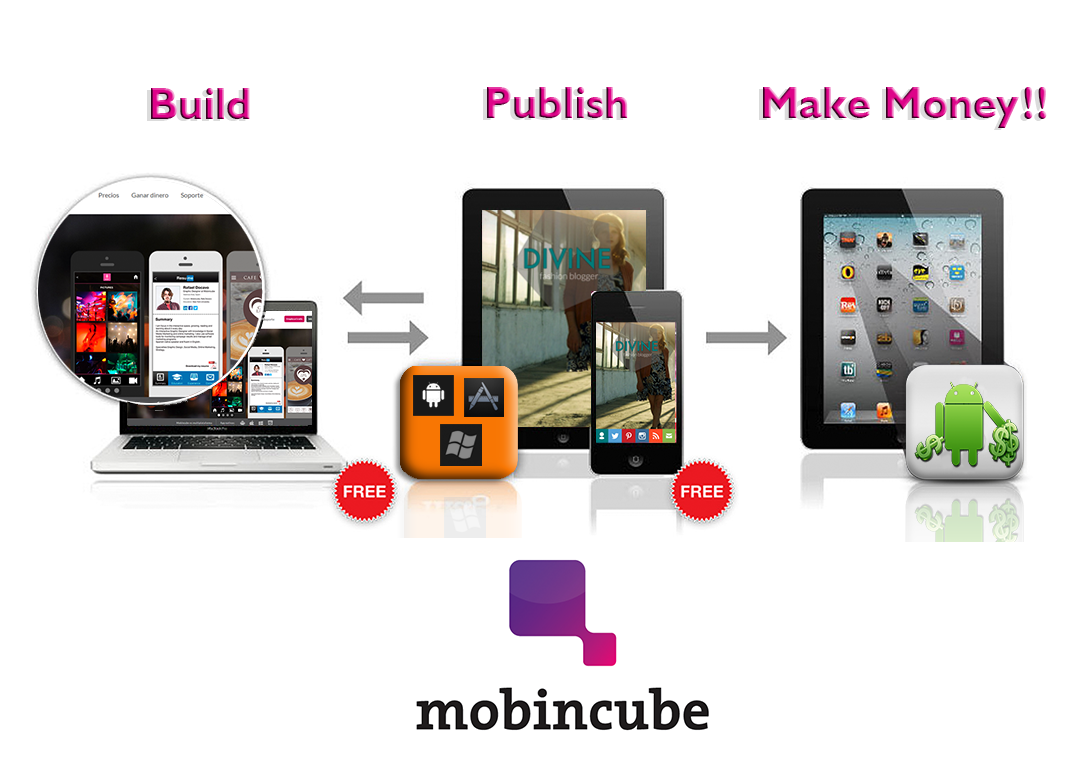 So, let's start building your Apps and have fun!