Mobincube (http://www.mobincube.com) is the best tool to build native mobile apps for Android, iOS (Apple), and Windows Phone without programming.
Mobincube is really easy to use, offering a high level of customization so that you can create the app that best fits your needs. Basically, you just need to add screens (pages) to your app, add elements (pictures, texts, videos, etc.) to those screens, set actions in those elements to let users interact, etc. If you don't know where to start, you can use some of our step-by-step 100% customizable templates. For those advanced users with software development skills, Mobincube allows them to add their own pieces of HTML/JavaScript code in order to increase the functionality and interact with other parts of the app.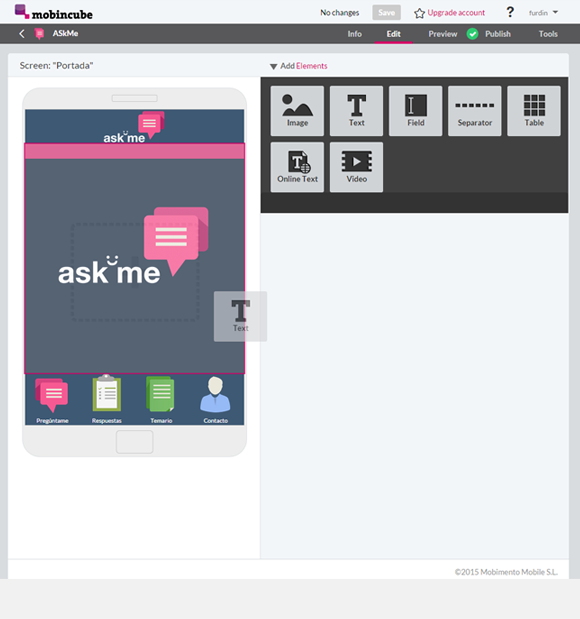 Mobincube is FREE! The free version of Mobincube is fully functional and has no limit on the number of projects nor the number of downloads. And you can even make money with Mobincube! Apps built with Mobincube will display 3rd party advertising that will generate revenue – and you'll keep 70% of it. If you prefer to make apps without advertising, you can subscribe to one of our premium plans, the most affordable in the whole industry.
You don't need to install any software on your computer in order to use Mobincube, you can create and edit your apps from any computer with an Internet connection and a modern browser.
Related articles: