Please, read this important announcement about latest app store publication policies
The applications for iOS devices must be downloaded from the App Store and cannot be installed directly to the iOS device. So, in order to distribute your applications for iPhone, iPod or iPad, you must publish them first. You have two options: 
An Apple developer account costs (end 2015) 99$/year and is quite complicated to publish. Therefore Mobincube gives you a publication service for 49$ (without taxes) in order to help you with the process. This includes:
App review by our publishing team.
Screenshots for AppStore on iPhone 4, 5, 6 and iPad.
ASO study and search optimization.
Uploading App to the store.
Litigation with Apple if the App gets rejected.
You can pay it through paypal by clicking on the 49$ button.
When an application is sent to be published on the App Store through Mobincube, it passes through 3 status:
When an app is sent it has the "Waiting for review" status, which means that it has to be reviewed.
Then, usually after a week, it goes to "In review", which means it is being analyzed by Apple.
In a few days we will know the final decision. The application will be accepted and "Ready for sale", or "Rejected".
If the application is accepted, it is published and available to all users, so they can download it.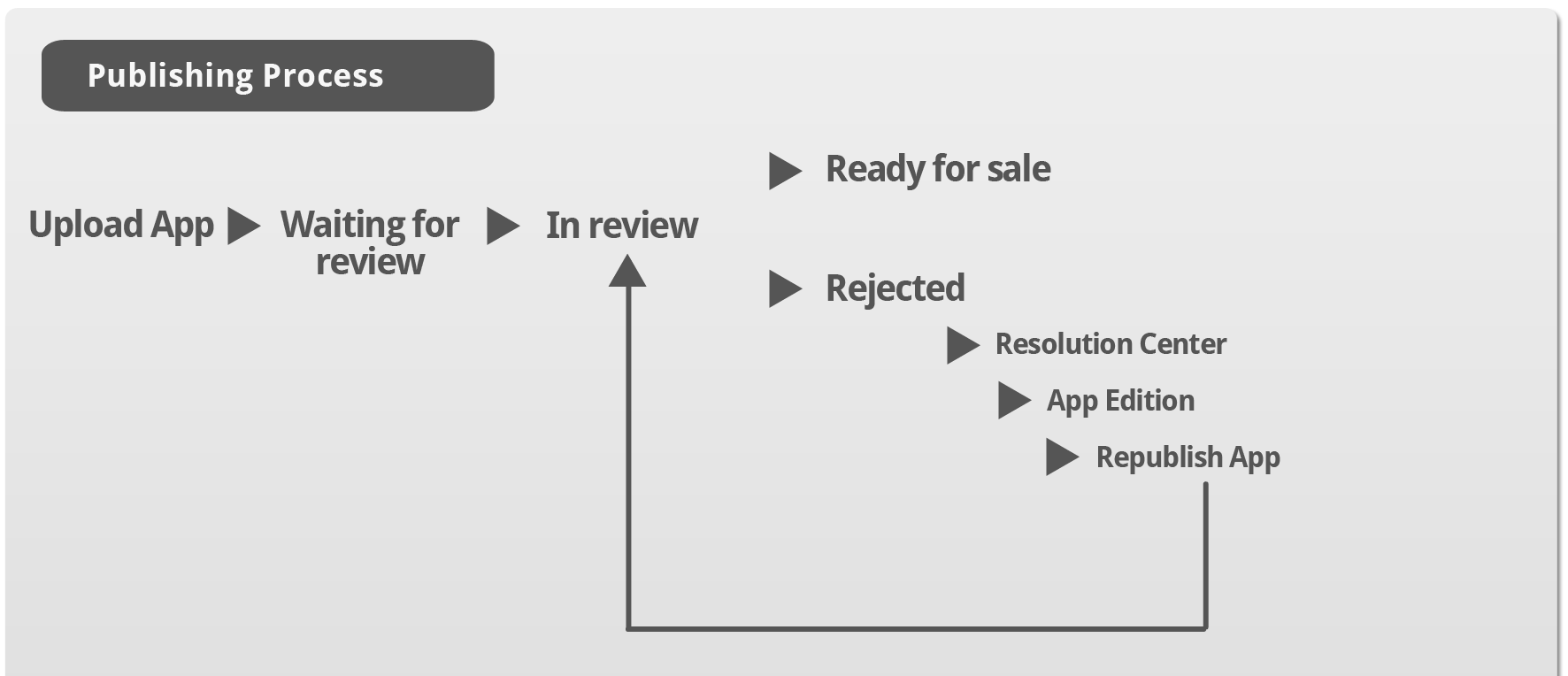 If not, Apple indicates the reasons for not publishing it on their Store. This way, users can edit and change it to be according to Apple demands. Then, the application can be published again. We recommend you to read the Things you should know when creating an App for iOS.
When you select the Publish your application option on App Store service, you must be certain that its version is the right one. We publish the last version, and if it is rejected by Apple, we will tell you the reason why. This way you can edit it again and adjust it to Apple demands, and we will publish it again. So, this service includes 2 opportunities to publish the app.